Make a difference.
Develop your skills.
Accelerate your career.
Our mission to strengthen schools has never been more important.

And neither have our team members!
There hasn't been a group more impacted by the pandemic than local schools. From closures to virtual learning, looming budget cuts, and increased PPE - the typical school day students, teachers and families relied on has been completely disrupted. Schools want safety, normalcy, fun and funds. So, whether schools need our incredible team members to lead their virtual or on-campus fundraising experience, Booster team members play a crucial role in serving schools during a time when school life has been turned upside down and is in need of more joy and more funds.
Booster Founder & CEO, Chris Carneal, shares how the Booster team members are changing the world more than ever this school year.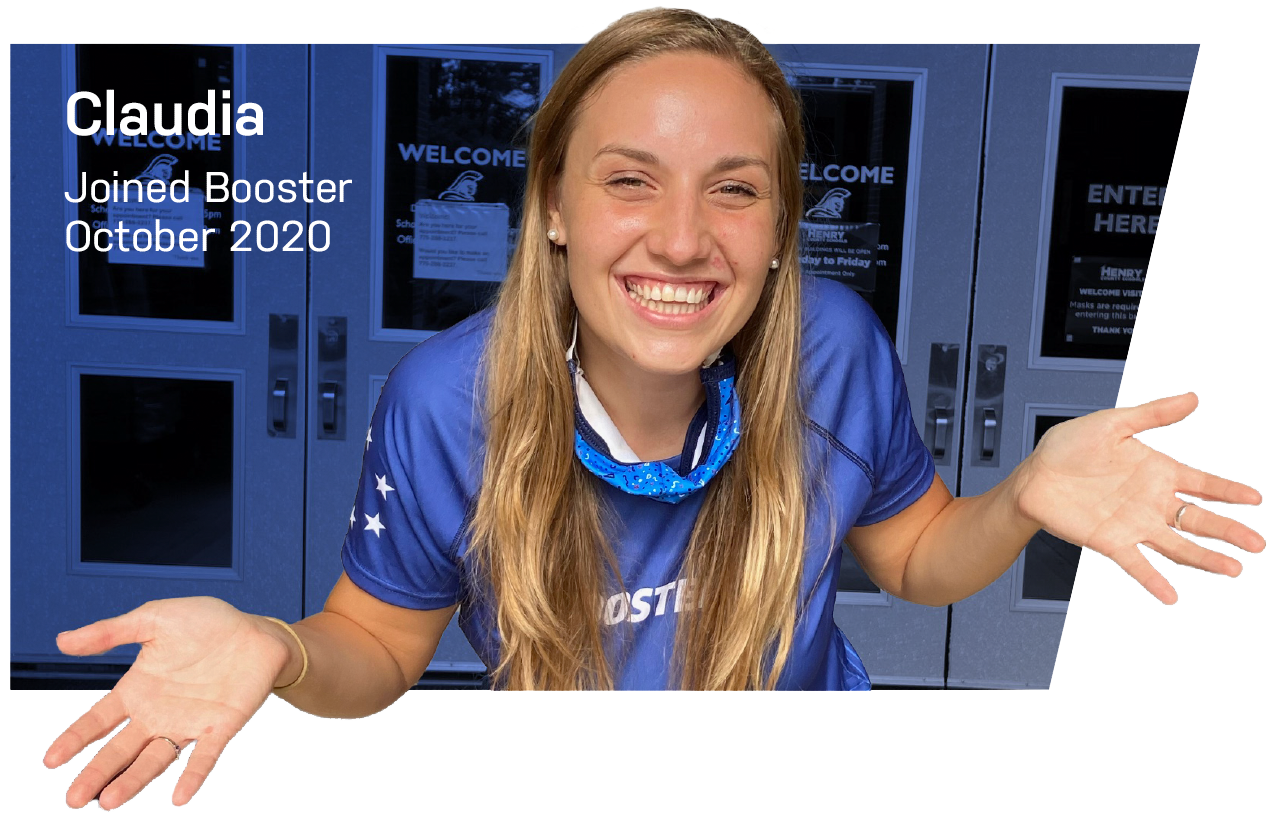 "I wanted a high-energy job where I could learn, relate with people, and make a REAL impact. This job is so unique, there's nothing really like it. I get to help schools and students feel supported when they need it the most, plus build my skills to launch a career, whether it's here or somewhere else."
Bring your positivity, grit, and heart.
Leave your desk.
Join a high-energy team of leaders out to do good for schools. Part-time and full-time team members server schools both virtually and on campus to deliver an exceptional experience and funds.
Team members not only lead the two-week Boosterthon program experience, but also the fitness event day, where students either participate in a Fun Run or Dance Fit program. Every Booster team member follows the state and local health guidelines for each school to ensure a safe and fun experience.
Learn a ton and leave your mark.
Get ready to learn and contribute on day one. Because every school has more unique needs than ever before. Booster team members this year have even more innovative input than ever in how schools experience our program. If you're looking to creatively problem solve and put clients' needs first while working with a fun team, this is the role for you.