29 Fun "Pledge Secrets" to Help You Fundraise For Your School | Booster
Over the years, we've seen that families who get the most pledges usually do so by asking LOTS of people in their social network. They've discovered that friends and family are more than eager to support your student and your school. You just have to ask!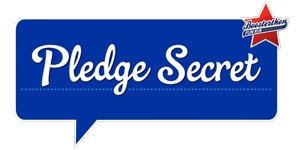 A good old fashioned phone call is still the best way to ask for a pledge, but we've seen families do a lot of creative things to get the word out. Check out these Pledge Secrets below to boost your pledges, earn more rewards, and help your school.
As a family . . .
1. Make a video asking for a pledge. Share it on Facebook, Vine, or Youtube.
2. Run in the Boosterthon Fun Run before? Ask your previous sponsors for a pledge. This is the BEST place to start!
3. Always tell sponsors what the funds will be used for.
4. Group text 5 work friends asking for a pledge.
5. Do you have a favorite store? Ask the manager for a business sponsorship.
6. Post on your blog asking for a pledge.
7. Facetime or Skype with relatives.
8. Tweet your pledge link.
9. Make a family video using your smartphone. Send it in a text message.
10. Email ten people asking for a pledge. Use the share function on funrun.com.
11. Take a family Instagram asking for a pledge.
12. Email, tweet, or Facebook a link to this video asking for a pledge. Sponsors can see how much fun the Boosterthon is.
13. Use the "Helium Video Booth" app on iPhone or Android to ask for a pledge in a chipmunk or bear voice. Text your silly video to a few family friends.
14. Contact the people on your holiday card list.
15. Get a pledge from five different states.
16. Ask your dentist.
17. Ask your doctor.
18. Ask your CPA.
19. Ask your realtor.
20. Ask your insurance agent.
21. Ask your hair stylist.
22. Ask your veterinarian.
23. Ask your dry cleaners.
24. Ask your tutor.
25. Ask your art, music, or piano teacher.
26. Ask your Scout leader.
27. Ask a college friend (sorority sister, fraternity brother, etc.)
28. Ask your golf or tennis friends.
29. Ask your sports coach.
---
Do you have a unique way your family asked for pledges? We want to feature it as a Pledge Secret! Email Noel at info@boosterthon.com and put "Pledge Secret" in the subject line.
Back to All Articles