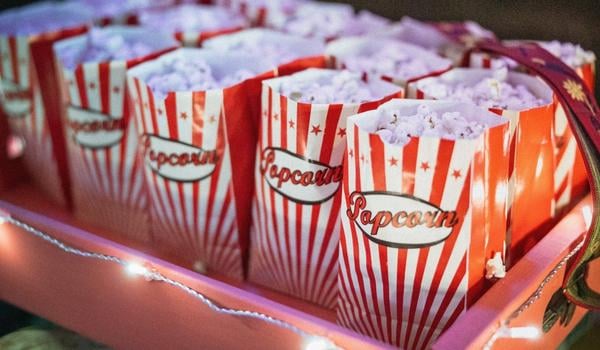 The Best Middle School Fundraising Ideas
School fundraising is crucial for supporting the education of students at all grade levels. But what makes middle school fundraising ideas different from elementary school fundraising ideas?
In this blog, you'll learn more about:
Middle school is a time of big changes. Students are older and exploring more independence and responsibility. As they figure out who they are and how they fit into the world, they face greater academic challenges while navigating new social environments.
Middle school fundraisers provide a unique opportunity for students to make a difference in their school community while bonding with classmates and learning about themselves.
The list below includes some of the best middle school fundraising ideas. These fundraisers won't just help your school raise money, but they're also a blast!
9 Awesome Middle School Fundraising Ideas
1. Car Wash
Effort: High
Cost: Low
Potential Profit: Variable
Car washes have a long history in the school fundraising world. They're ideal for a small to medium size volunteer group of at least five people.
They're an especially good middle school fundraising idea because students are old enough to take on the responsibility of participating as volunteers. Kids get to be outside, get active, and learn some skills while helping out their school.
Like any fundraiser, car washes have pros and cons. In addition to planning and advertising your event, you'll need to buy supplies: sponges, towels, soap, buckets, and access to running water, at a minimum. While these can be affordable, they do need to be factored into your budget.
You'll also need to find a viable location. If your school has a sizable parking lot, great! Use as many of your school's resources as possible to keep costs low.
Finally, car washes do require some skill. Remember that you'll be handling cars that belong to members of the community, so student and parent volunteers need to be carefully instructed to avoid causing damage. Remember, your goal is to raise money, not scratch the basketball coach's new car!
In terms of profits, car wash donations are typically given in cash, so make sure you have a secure system for collecting donations and a change bag if you're charging a set amount.
2. Dance-a-Thon
Effort: Medium
Cost: Low
Potential Profit: High
A dance-a-thon is another great way to get kids up and moving while raising money for their school. They're also a tried-and-true fundraising method, so there are lots of resources available to help you organize a successful event. You can even incorporate the Boosterthon Dance Fit program for an easy, extra dose of fun.
Luckily, your school probably already has everything it needs to host a dance-a-thon. Clear out the gym or cafeteria and set up or rent a good sound system. Then organize a great dance playlist, pick a date, advertise your event, and voila!
As with any school fundraiser, it's important to track your donations carefully. Dance-a-thon fundraisers are the type of fundraiser where family members and friends pledge to donate a certain amount of money for every minute a student dances. Collecting donations is made much easier with a pledge tracker like Booster Tech.
3. Restaurant Night
Effort: Low
Cost: Low
Potential Profit: High
Restaurant nights are another popular middle school fundraising idea. All you need is a local restaurant willing to participate. Often restaurants are happy to donate part of their profits for the night to a school in order to promote their business and give back to the community.
For students, friends, and family it's a fun opportunity to get people together and enjoy an evening while raising money for a great cause.
Since you're partnering with a restaurant for the event, this middle school fundraiser is a low-cost, low-effort way to raise money. You can get the job done with just a few volunteers. Just make sure to follow these steps:
Choose a restaurant that will be popular with participants.
Select a date that works for the restaurant and the community.
Promote the event so you can get as many participants as possible!
4. Movie Night
Effort: Medium
Cost: Low
Potential Profit: High
A movie night is one of the best middle school fundraising ideas. It's a lot of fun for everyone and can bring in a high profit at a relatively low cost to your school.
You can keep your budget low by using school facilities like the auditorium. Even better if you have your own projector, but if not, you can rent one.
The biggest consideration is what movie you will be showing. Most likely, students will be attending, so the film should be appropriate for young audiences. It should also be popular enough that you'll attract a big enough audience to meet your fundraising goals.
Consider running your movie selection past the principal. It's a great way to help them feel involved and in-the-know. Also, it will decrease your stress if there happen to be any complaints after the fundraiser. You'll be confident your selection was principal approved.
As always, carefully choose a date for your event that you think will be easy for guests to attend and that won't interfere with other fundraisers or school events. Then promote, promote, promote! Get the word out with eye-catching flyers, posters, emails, and social media posts.
5. Principal Challenge
Effort: Low
Cost: Low
Potential Profit: High
What better way to get students pumped up to fundraise than with the promise of a hilarious principal stunt? With this middle school fundraising idea, the principal agrees to do something silly, outrageous, or entertaining if students meet a certain fundraising goal. This is a great incentive to add to any fundraiser from fun runs to dance-a-thons or any other challenge in which students participate in raising funds.
6. Trivia Night
Effort: High
Cost: Low
Potential Profit: High
Here's another great middle school fundraising idea that allows participants to show off their talents and have some fun. A trivia night can be open to friends, family, and community members of all ages.
Keep costs low by using the school cafeteria or gym so most of your efforts will go into generating fun trivia questions and promoting the event. Sell tickets to the event at an affordable price.
If you want to really go the extra mile, consider selling refreshments or adding a raffle to the event to raise even more funds. Finally, to encourage participation, offer an awesome prize to the trivia night winners!
7. Read-A-Thon
Effort: Low
Cost: Low
Potential Profit: High
Like dance-a-thons, read-a-thons are a super low-effort type of fundraiser that gets kids directly involved in raising funds. Plus, they get to work their brains, read awesome books, and hopefully develop a lifelong love of reading - a win-win!
By adding an incentive such as prizes or principal challenges, you can motivate kids to supercharge their efforts and really rake in those donations. Software like Booster Tech makes it easy for students to log their reading from home so tallying is done automatically saving you hours of work!
8. School Carnival
Effort: High
Cost: High
Potential Profit: High
If you have the budget and volunteer bandwidth, a school carnival can be a one-of-a-kind middle school fundraiser. It's especially great to boost school spirit and morale around back-to-school week or at the end of the year. It is, however, one of the highest effort events you can organize.
To keep costs low, it's a good idea to partner with local businesses or community resources to donate prizes, games, activities, food, location, and everything else necessary to throw a great school carnival. You'll also need plenty of volunteers to plan and promote the event, hold down the fort on event day and handle clean up afterward.
When done right, a school carnival can raise a lot of money and create awesome memories for everyone involved!
9. Walk-A-Thon
Effort: Medium
Cost: Low
Potential Profit: High
Like dance-a-thons and read-a-thons, most of the effort with a walk-a-thon comes from the students. You'll need a dedicated group of volunteers for planning, promotion, setup, and tear-down.
Make sure to get teachers on board and have everyone rally as a team to get friends and family excited about attending. It can help to use a particular school group such as the student council to serve as ambassadors promoting your event amongst the students.
Donation tracking is easy with an online platform, so that will save you a lot of time, making a walk-a-thon an excellent, easy fundraiser that promotes health and physical activity while raising tons of funds for your school.
Ready, set, have fun!
These middle school fundraising ideas require a range of effort levels and costs, but they all have the potential to raise lots of money for your school. If you could use an extra hand organizing your events, don't hesitate to reach out to Booster. We help schools have fun while raising money all school year long, and we're happy to help you too!
Back to All Articles