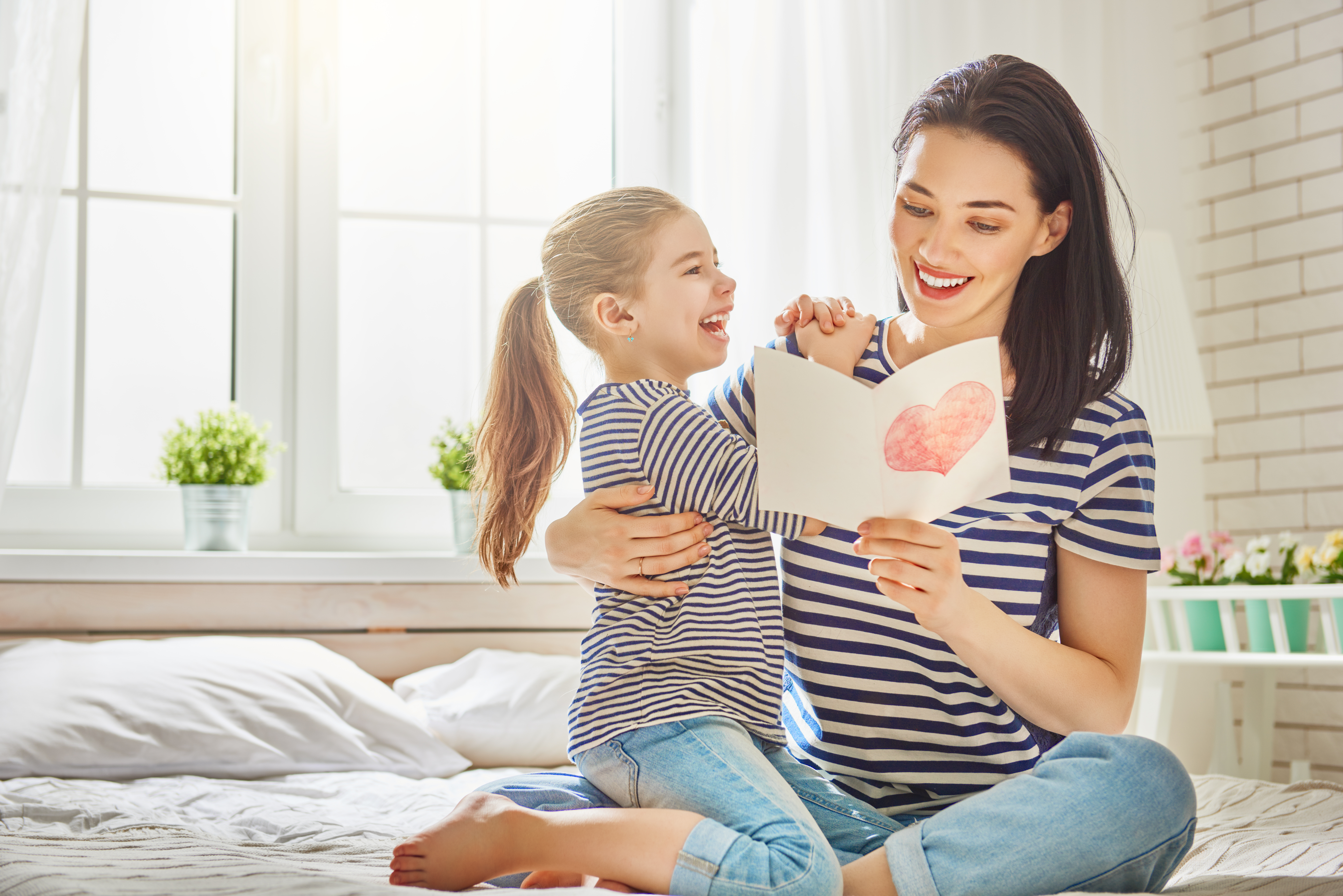 Tips on How to Make Mom Feel Loved this Mother's Day | Booster
Tucked somewhere between spring's new flowers and summer's fun is the day we set aside to honor and show appreciation to our mothers. Dads and children across the country are gearing up and promising themselves not to wait until the last minute to plan for the special day. So, do yourself a favor and get a jump start!
The problem is you might be at a loss as to what a perfect gift would be for the woman who seems to not need or [even] want anything. It's likely that she never even mentions wanting anything or, if she does, it's in passing.
The truth is most moms aren't thinking about themselves on a daily basis, so they might not have a "list" of things they want. That's why we are here to help! We want to share with you how to make mom feel special and appreciated on Mother's Day.
What Moms Really Want
Here's the bottom line: All moms really want is to be appreciated. They want the day (and any gifts) to be meaningful. Easy enough, right? But how exactly do you do that?
The answer is quite simple, but the execution may prove a little more difficult.
Show her how much you care, how much you appreciate her, how much she means to your family. You could do this by giving a gift, sure. But you could also serve her in one way or another by acts of love and kindness.
She's not looking for extravagant gifts or gourmet meals. A grilled cheese sandwich or even a peanut butter and jelly made by her little one would be a treat. Almost anything tastes better if she doesn't have to make it and clean up afterwards!
It can be as simple as a handwritten poem and drawing from a young child to make her smile and feel loved. But it could also be something that requires more planning and resources. You can't go wrong if you make it your goal to show her how much she means to you!
Ideas to Inspire Your Mother's Day Celebration
Remember, she's not looking for some random, quick gift but something packed full of thought and effort.
First, think about her personality. When you think of her, what comes to mind?
Does she love coffee? Or tea or soda? If she loves coffee and lives for it in the mornings, go with a coffee mug that suits her personality --something like "Today's Goal: Keep the tiny humans alive." Consider giving her gourmet coffee that she would never buy for herself. Or splurge on a gift card to her favorite local coffee shop. If tea or soda are her thing, give her her own stash that you promise not to touch!
Does she need chocolate at the end of a long day? Sometimes mamas need a chocolate fix at the end of a long day. Surprise her with her favorite chocolates.
Is she a movie lover or would she prefer a riveting book? Consider finding out what she'd like to see but hasn't seen. Or what book she's been dying to read and snag it for her. You could combine the book/movie with coffee and chocolate for a perfect gift!

If she had time alone, what would she do?

If she loves experiences, plan a getaway for her. If she would go shopping, a gift card or gift certificate would be ideal.
Could she use some pampering? If she is always investing in everyone else, neglecting her own wants and needs, give her a massage, a manicure/pedicure, or go all out with a spa day!

Does she collect something?

If she likes t-shirts, find something that expresses what she's about! There are so many fabulous choices these days!

Does she like gifts that are handmade?

You could absolutely go the homemade route. Moms treasure the gifts their children work diligently on. It could be as simple as a small child's hand or foot print in a frame. Or "I love you, Mom" on a handmade card. It could also be more elaborate like a hand crafted treasure box. You know your children and their talents. Use your imagination and the sky's the limit!
Does she have a hobby? If she loves to write, give her a beautiful stationery set or notebook with a nice pen set.
When was the last time your family had a family photo? If it's been a while since your family had a family portrait done, this is a fantastic gift for mom.
Does she love pretty things? If she loves jewelry, choose something that would appeal to her taste and lets her know how special she is to your family. Flowers are also an option, especially if you don't often give them. They have a way of bringing brightness and a smile to a mom's face.
Other Ways to Honor and Celebrate Mom
While material gifts are a tangible way to show love and appreciation, they are not the only way. In fact, consider some acts of love and kindness for mom on Mother's Day in addition to gifts.
Truthfully, these acts show much more appreciation than material gifts anyway. Why? Because they show that you take notice of all the things she does each day, how much she gives, how hard she works, and how deeply she loves each person in your family.
Make mother's day meaningful because moms constantly…
Give of themselves
Rarely ask for things for themselves
Continually put others first
Work tirelessly behinds the scenes
Feel unappreciated
Wonder if what they do matters
Ways to make Mother's Day meaningful besides gifts…
Serve her breakfast in bed
Give her the day "off"

No cooking, no cleaning. At all. Everyone else takes care of those things. If you give her the day off and don't keep things tidy and clean, she has to work extra hard on Monday. That's not a day off, just a day delayed. Be good to her and keep things moving!
Take time to tell her how much you appreciate her or tell her the things you love about her, even if that means writing a letter.
Go to church with her.
Make an effort to be present with her even if you don't live with her anymore. If you cannot be together, be sure to call her and send a gift.
Above all, offer grace and gentleness on this special day!
Without a doubt, Mothers are a gift and a treasure. All too often, we take for granted the zillions of little things she does every day, from packing a lunch to coordinating ball schedules. True, she makes it look easy and usually carries herself with poise and grace. But her job is not easy. And sometimes it takes all the effort she has to look like she has it all together. Let her know you see how hard she works. Show her how much you appreciated it.
Mother's day is a day that is full to the brim with emotions. Hug your mother. Let her know how much you love her. Her heart will overflow.
Back to All Articles