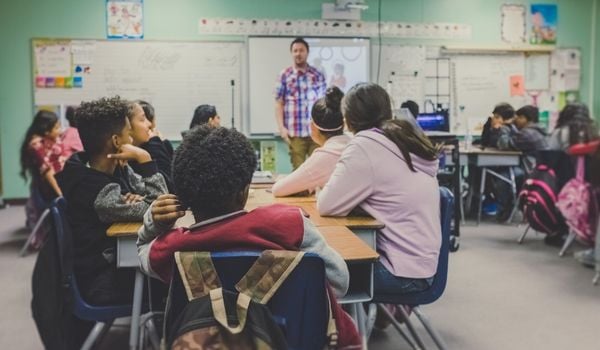 Elementary School Fundraiser Guide
Elementary school fundraisers are a vital part of the education ecosystem. Not only does fundraising bring in much needed money for things like enrichment programs and campus improvements, but it also creates amazing memories for both volunteers and students. Take it from us - we have a lot of experience helping schools put together incredible events. Now we're putting that experience to use in the following guide to help you put on your best elementary school fundraiser yet!
In this blog, you'll learn more about:
Keep reading for tips on making your next elementary school fundraiser a blast!
The importance of elementary school fundraising
One of the most obvious reasons elementary school fundraisers are so important is the dire underfunding of U.S. schools. The money that elementary school fundraisers bring in supplements school budgets in order to pay for programs and resources necessary for our children to grow academically and personally.
Just a few examples of projects achieved through elementary school fundraisers include:
Enrichment programs in STEAM and more
Extracurricular activities like chess and debate teams
Supplies and equipment
Improvements to school facilities
But the benefits of fundraising in elementary schools go far beyond the financial. By bringing together students, teachers, administration, families, and community members, elementary school fundraisers strengthen the bonds between schools and their communities. They create lasting memories for everyone involved while supporting student development both in school and beyond.
Finally, elementary school is a crucial time in students' development. Children spend the early grades not just building core academic skills but also building self-esteem, finding their values, and learning how to relate well with others. When students themselves participate in fundraisers, they have the opportunity to practice valuable life skills while having fun along the way. That's part of why Booster's character program is so popular and successful.
Keep reading to learn more about how to put on the best elementary school fundraisers.
What makes elementary school fundraisers special
Obviously, there are certain elements of school fundraising that hold true across all grades. Whether at an elementary school, middle school, or high school, fundraising provides much needed financial support for educational programs, technology, campus improvements, and more. While the specific uses of funds may vary, they will likely fall into one of those categories.
School fundraising also requires similar planning processes across grade levels. At any grade, it's important to first determine your fundraising goals, including what you're raising funds for and how much money you'll need. We'll cover more tips for school fundraisers later in this article.
But there are some important differences between the best elementary school fundraisers and middle or high school fundraisers. With younger students, PTAs/PTOs have a unique opportunity to get kids involved and possibly even integrate fundraising with academics. For example, fundraising gives students an opportunity to learn basic math skills related to money and budgeting.
Elementary school fundraisers can also be more hands-on than at higher grades, where students tend to be more independent. Events that emphasize fun, movement, and socialization can be especially valuable for elementary school kids.
The best elementary school fundraiser ideas
The best elementary school fundraisers get kids involved in fun, educational ways, inviting them to be a central part of improving their school experience. Booster specializes in fundraisers that are great for kids, such as:
Fun Runs
Helping children grow into healthy, successful teens and adults involves much more than academics. Fundraisers are also a great opportunity to support students' physical wellbeing. Fun runs aren't just a tried-and-true way to contribute to your school budget, but they're also a great way to get kids outside and moving, emphasizing the importance of exercise for a healthy, balanced life.
Think this is the right fundraiser for you? Learn about hosting a Fun Run with the fundraising experts at Booster. We have several options available that can be tailored to your school and goals.
Dance Events
What's better than running with your friends? Dancing! Booster partners with Just Dance, the popular video game, to provide a unique dance fundraiser for schools. Learn more about hosting a Dance Fit event at your school.
These are just a few of the many ways to raise funds for elementary schools while having fun along the way. Check out more of the best elementary school fundraiser ideas in our blog.
Elementary school fundraising tips
Ideas are great, but the best elementary school fundraisers also require lots of careful planning. Follow the tips below to maximize your funds while keeping donors and volunteers happy:
For more tips on organizing fundraisers, check out Booster's ultimate fundraising guide.
Work with the experts
Elementary school fundraising is our bread and butter. We're dedicated to making fundraising effective and fun for everyone involved, and we have lots of experience and proven results to show for it. With Booster, you get great tools and expert guidance every step of the way, from planning to event day. Find out more about how we can help your school put on their best elementary school fundraiser yet!
Back to All Articles