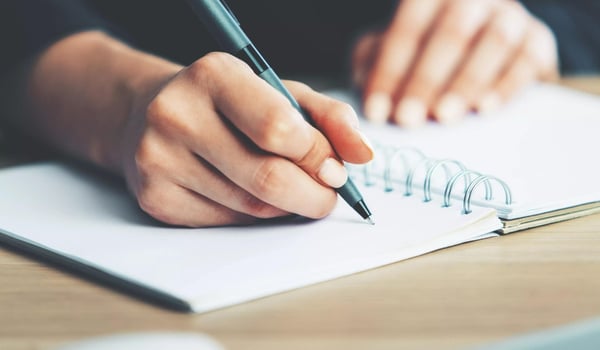 How to Create a PTA/PTO Action Plan | Booster
You want to be an outstanding leader! The right action plan for parent-teacher associations can set you up for success from the very beginning, but it can be tricky and overwhelming to nail down a year-long action plan. The steps below will give you everything you need to get started with another successful year.
In this blog, you'll learn more about:
Action Plan for Parent-Teacher Associations
Establish an end goal.
To chart a course, you must first establish where you are going. One way to do this is to imagine you are looking at the current school year as though it already happened.
As you "look back," what would make this school year feel like a success for your students, your school, and your organization? Jot these thoughts down and let them guide you in deciding where to put your energy this school year.
Consider meeting with the administration at your school to make sure you have a good grasp on their goals and priorities for the school year as well. When your goals align with the administration's, you set yourself up for ultimate success!
Choose your path.
When it comes to an action plan for parent-teacher associations, don't take on more than your group can handle in one year. If you do, this can put you, your volunteers, and your family at risk of parent teacher association burnout.
Instead, choose one to three big items to focus on this school year and do each exceptionally well. Then you can choose a new focus for the next school year. This will help you accomplish even more in the big picture.
Gather Information.
With your primary focus in mind, now it's time to do your research. There's no need to reinvent the wheel and start from scratch. Instead, identify the resources and companies that will help you reach your goal.
Do you want to focus on fundraising this school year? Use Pinterest to get inspired by different fundraising ideas. Ask friends and family if they've heard of any particularly fun or unique school fundraisers. Or find a company like Booster who can offer you new school fundraiser ideas.
Find out what support levels are available from various companies. For example, if you opt for a DIY fundraiser, Booster can provide the software that makes it seamless to collect pledges and donations. If you want help making your fundraiser awesomely unforgettable every step of the way, Booster offers full service support that gives schools record-breaking profits.
Create a calendar.
Look at school and community calendars to help you establish the best time to hold your events and activities this school year. Don't forget to plan around holiday breaks, school testing, field trips, and other big events in your city.
Put these one to three big events or awareness campaigns on your organization's calendar. Then brainstorm all the smaller tasks necessary leading up to each, such as marketing and promotion, venue details, etc. and make a list of these smaller tasks.
Add these to your organization's calendar as well. Assign a lead person for every one of these smaller tasks and set a deadline for each to keep things moving.
Communicate early and often.
People love a clear vision, so share yours with parents, teachers, and administration! This will help them feel invested from the start. Your enthusiasm will energize students and the school and lead to even greater success.
As the year goes on, keep everyone updated. Don't be shy about asking for what you need. You will be amazed how people step up when they understand the need and how their help can have a positive influence on their child's school.
Celebrate the big and small wins along the way this school year as well. This helps everyone stay excited and involved!
Keep a pulse on progress.
At each meeting, briefly touch on your big events and the smaller tasks. Ask for progress reports and next steps. This keeps things running smoothly.
These discussions are also vital for helping you plan and pivot as necessary throughout the year. They will allow you to identify any challenges as early as possible so you can easily overcome them.
Take great notes.
Each school year is a wonderful opportunity to learn, not just for the kids but for your parent teacher organization as well! Keep great notes about the successes and struggles. Your organization will be stronger for it in the end.
Write down how you publicized each event. How many plates or cups you had and if it was too many or not enough, as well as any thoughts about future timing for events.
If there was something you did that was particularly well received, write it down. Also jot down why you think it worked so well and what you would do differently to make it even better next year. If you try something new and it just doesn't seem to take off, jot that down too.
Whether you are the person who will be running the show next year or you'll be passing the baton to the next lucky person, great notes will help your organization continue to improve and become more efficient and successful over the years.
With the right action plan for parent-teacher associations, students will benefit, teachers will appreciate your organization and hard work, and administration will wish you were the leader every year!
Back to All Articles