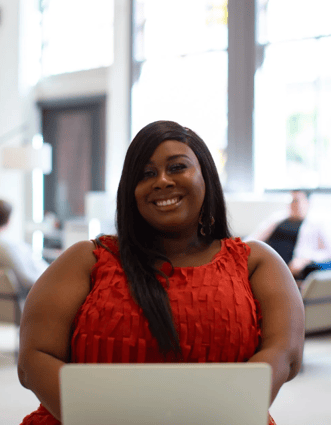 How a Pledge Manager Can Boost Your Fundraising Takings | Booster
A successful school fundraiser can take many forms. From raffles to Fun Runs, there are multiple ways to help your school raise the funding it needs. One of the most popular methods for fundraising is a pledge drive. Recruiting a dedicated pledge manager to help you collect donations will help you meet (or exceed) your goals.
In this blog, you'll learn more about:
A pledge manager is a member of the fundraising team who is responsible for tracking and coordinating fundraising efforts. This team member's exact role will vary depending on the nature of your pledge drive. However, common duties for pledge managers include monitoring incoming donations, organizing incentives or rewards, and communicating with other volunteers.
If you're hoping to maximize your school's fundraising profits, having a pledge manager can make a big difference. While you could spread the responsibilities across your entire team, it will be easier for everyone if the responsibility of managing the pledging falls to one individual.
Learn more about this role and how using a pledge manager can boost your fundraising profits:
First, what's a pledge drive?
To understand the pledge manager's role, let's begin by reviewing pledge drives. A pledge drive simply refers to any fundraising activity that occurs over an extended period of time, as opposed to a one-off event such as a charity dinner. If you listen to public radio, you're probably familiar with your local station's annual pledge drive that occurs over 1-2 weeks each year.
Depending on your fundraising goals, your school may choose to hold a pledge drive once a year, or with each new semester or quarter. The duration of your pledge drive is also up to you. However, the most successful pledge drives are usually a few days or up to a week long. If you engage with Boosterthon for your fundraising, we typically recommend starting your pledge drive seven days in advance of the event.
Your pledge drive should seek to raise a specific amount of money for a specific goal (ex: building a new playground, installing an HVAC system,) as opposed to soliciting for general donations. This can help motivate students and their families to push extra hard to accomplish your goals, especially as the fundraiser reaches its final days!
Often, a successful pledge drive offers tiered incentives for participants based on their fundraising achievements. These can be exciting prizes for students who reach a specific fundraising goal, or a special event like a pizza party for a class that reaches a certain pledge "milestone" by a set date. Your pledge manager can help your team choose the right type of pledge drive for you, then create a fun system that will get everyone excited about your school's fundraising efforts.
The pledge managers role in a fundraiser
A pledge manager's primary responsibility is keeping your fundraiser well-organized and tracking pledges as they come in. To do this, your pledge manager may rely on tools like Booster's industry-leading school fundraising software Booster Tech.
Think of Booster Tech's school fundraising technology as the machine your pledge manager uses to help support them in many ways including:
Collecting donations online
Tracking school and class progress
Enabling fun contests
Pulling donation reports by donor
Managing reward delivery with simple reports
Additionally, a pledge manager may foster relationships with local businesses for prize donations. Many pledge drive fundraisers culminate in a contest for a special grand prize, which your pledge manager can easily organize using our Booster Tech school fundraising platform.
A pledge manager should keep everyone well-informed about the progress of your donations. As you receive pledges, your manager will let you know how close you're getting to your final goal. They can also work out a schedule for donation milestones. For example, the pledge manager can help your team determine that you need to raise 50% of your goal by a certain date in order to be successful.
If your pledge drive fundraiser isn't meeting these milestones, the pledge manager will let you know and help brainstorm a new strategy to get the pledge drive back on track. This may include new incentives or finding new ways to spread the word about the fundraiser to more people.
How to find the best pledge manager for your fundraiser
When seeking a pledge manager, look for someone in your school's community who is:
Enthusiastic and passionate
Well-organized
Tech savvy (although Booster Tech simplifies things considerably)
A good communicator
Although it helps if your pledge manager also has bookkeeping and marketing experience, these traits aren't as important as their overall dedication to your fundraising team. Make sure they can use any necessary software and work well in a group.
Want an easy-to-use platform but without the fundraising event? Launch a Direct Give fundraiser through Booster Tech, a PCI level 2 compliant school fundraising platform, so you can rest easy knowing you're using a product with the highest tech safety rating. Learn more about Direct Give here.
Back to All Articles