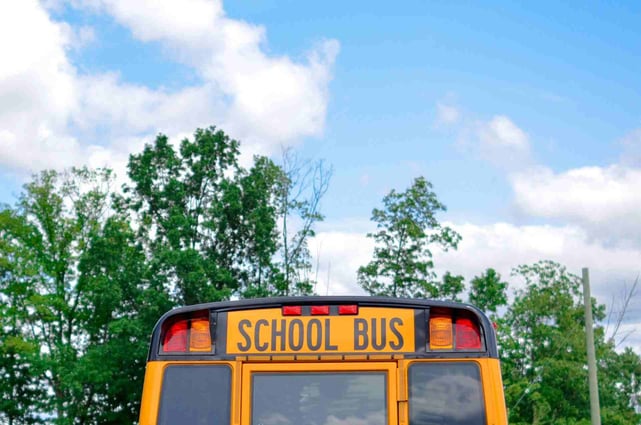 Nine Unique School Fundraising Ideas to Try this Year | Booster
Did you know schools in the U.S. are underfunded by up to $150 billion annually? If that's not enough to convince you of the increasing importance of school fundraising, consider the array of benefits of school fundraising that go well beyond school budgetary needs:
School fundraising can help students learn important life skills.
Fundraising can help volunteers and students feel good knowing you set and achieved a goal.
Fundraising strengthens the bonds between schools and their communities.
In this blog, you'll learn more about:
Of course, if you're on the PTA or PTO, you're probably well aware of these benefits. However, the people you really need to convince are your potential donors. At Booster, we know the best way to do that is to make every fundraiser creative, engaging, and fun for everyone involved. Continue reading to learn more about our unique fundraisers for schools.
Putting the "Fun" in Fundraising: Unique Fundraisers for Schools
School fundraising is hard work, and it's easy for seasoned PTA/PTO members to simply start the year doing what they've always done. Don't get us wrong; there's no problem with using a tried-and-true fundraising method if it works for your school – especially if it's a well-known event that already has some popularity with the community, such as an annual restaurant night or auction.
However, if your fundraising plans are feeling a little stale this year, or you're simply looking for ways to spice up your most reliable fundraisers, check out our latest list of unique fundraising ideas below.
Nine Unique School Fundraising Ideas
1. Virtual Dance Fit Day
In the last few years, virtual fundraisers have become more popular and easier than ever. Even the most "physical" events have become easily adaptable to virtual formats, including dance events.
Booster's Dance Fit program is a favorite of our clients. Partnering with the beloved video game Just Dance, we've created a unique fundraiser for schools that gets kids up and moving – right from their living rooms.
2. Color Run
Most of us have participated in or at least heard of a Fun Run. That's because Fun Runs are some of the most effective fundraisers, promoting community engagement and physical health all in a single event. Plus, with outdoor events remaining the safest type of gathering these days, Fun Runs make an attractive go-to for school fundraisers.
But if you're looking for an extra unique fundraiser for your school, consider a Color Run. In Booster's Color Run event, teachers and volunteers show their support by throwing safe, FDA-approved colored powder as runners make their way around the speedway.
3. Auction
Another tried-and-true fundraising option is an auction. Using the right auctioning platform, your school can even set up a virtual event that complements the in-person event where participants can make bids from their homes. Make this an extra unique fundraising idea by live-streaming the event, featuring a volunteer auctioneer to track both the online and in-person bids in an engaging way.
4. Crowdfunding
When done right, crowdfunding is one of the most effective school fundraising methods, and it's inherently socially distant since it's all online. Plus, Booster Tech makes direct fund-raising easier than ever before. The key to making this a truly unique fundraising idea is creating a highly personalized, engaging fundraising page where potential donors can learn about your fundraiser and make donations or pledges.
The key to building this engagement is showing your donors the difference their money makes. Share lots of photos and videos on your page and your social media channels allowing donors to meet the students they're helping or the volunteers making the event possible.
5. Social Media Contest
Social media is basically a requirement for promoting your school fundraisers these days. Students and parents alike spend hours per day on various social media platforms, so it's one of the most effective ways to get the word out and find new donors.
Spice up your social media promotion efforts by hosting a contest where participants have to include a link to your donation page in their post to qualify. Don't forget to create a hashtag for the contest and the fundraiser!
6. Spirit Wear Days
Spirit Wear stores are some of the most effective and popular ways to fundraise. They work especially well for year-round fundraising that happens in the background while your volunteers focus on more hands-on event days like fun runs or bake sales.
One way to make this a really unique fundraising idea is to sell custom t-shirts or hats at your online spirit gear store. Create apparel with your school logo or colors so that students and parents can show off their school spirit in style.
7. Restaurant Night
A beloved school fundraiser is the local restaurant night, where community members all dine at a certain restaurant on the same night, and the restaurant donates a portion of the proceeds to the school. For this fundraiser, invite community members to dine (or order take out!) at the partner restaurant, and encourage them to share pictures and videos from their visit on social media using a unique hashtag created for the event. While this isn't generally a high-profiting fundraiser, it is a great community building one.
8. Pledge Drive
Pledge drives have long helped everything from schools to radio stations raise much-needed funds. Luckily, it's one of the easiest fundraisers to execute. Give your pledge drive some flair by choosing a fun theme for the campaign, such as those used in Booster's popular Character Program, to highlight the personality and strengths of your student body.
9. Corporate Gift-Matching
Corporate gift-matching programs are some of the most underrated fundraising strategies. Not everyone knows that their employer offers gift-matching, and not every PTA/PTO knows how to set up an effective gift-matching campaign. That's why Booster's platform includes a built-in gift-matching option to make taking advantage of this unique fundraising idea that much easier. Schools may find they're able to secure hundreds or even thousands in additional funding simply by having corporate matching as part of their fundraiser.
Tips for Effective School Fundraising
Promoting your event: Planning your school fundraiser is only half the battle. The next step is getting the word out so you can bring in as many donations as possible. One of the most important tools for promoting your school fundraiser is social media: create an event page, engaging videos and images, and a unique hashtag for your event, then share it on as many channels as possible, from Facebook and Instagram to TikTok and Snapchat. Don't forget to ask your school staff and families to share too!
Volunteer coordination: Keep your volunteer coordination efforts organized with consistent communication and

parent volunteer forms

.
Thanking volunteers and donors: Don't forget to show your volunteers and donors how much you appreciate them! After all, they're the backbone of every school fundraiser. Use your social media channels to

thank volunteers

and donors regularly, and include photos and videos to make your posts that much more personal.
Partnering with a fundraising company: Partnering with a fundraising company can amount to huge savings in volunteer hours. With the right platform, you should be able to set up donation and pledge pages, receive and track payments, plan the event, set task reminders, and track goals and milestones all in one easy-to-use place. Plus,

with Booster

, you get personalized fundraising advice from our team.
Learn More About Booster
Booster has tons of experience cooking up unique fundraisers for schools. Want to learn more about working with Booster to make your fundraisers that much more fun and effective? Learn how it works today.
Back to All Articles