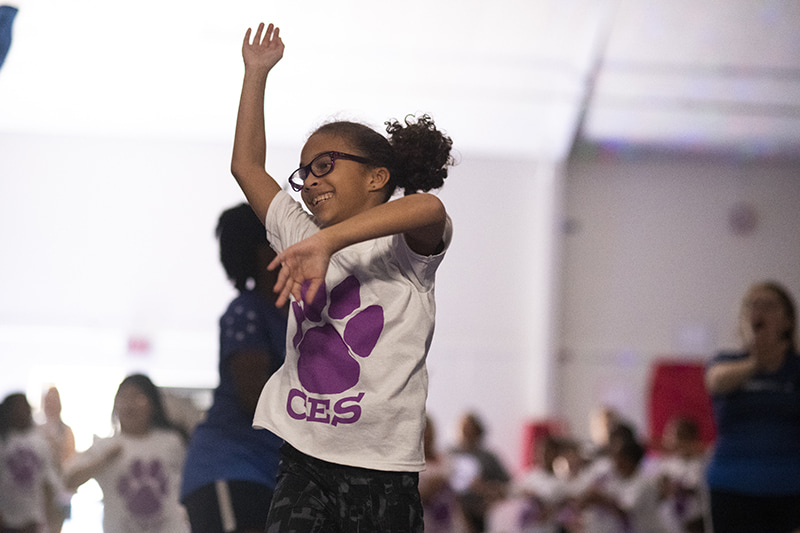 How to Host a Dance-a-Thon Fundraiser
Ask anyone, and they'll tell you they like to dance. It's a great way to express your feelings and blow off steam all at once! In fact, 98% of all dancers said the practice improved their mood, and some said their confidence and compassion improved too.
So if you want to throw a fundraiser, what better way to get people moving and donating than with a dance-a-thon fundraiser? Not only will people have a great time, but they'll also get to laugh and dance! If you want to host a dance-a-thon fundraiser but don't know where to start, we'll give you all the details!
Benefits of a Dance-a-thon
Dance-a-thon fundraisers are appealing to students, especially at those ages when they're harder to motivate for fundraising. What's great is you can combine a dance-a-thon with a school dance for a double bonus from your time and efforts while creating a fun and memorable time.
Since dances are usually held indoors, you can hold a dance-a-thon fundraiser any day of the year, no matter the weather. Everyone can dance their hearts out indoors and not be too cold or hot. Compared to other types of fundraising, dance-a-thons are more cost-effective, too.
How Much Money You Raise from a Dance-a-thon
It's tough to say how much money you can raise from a dance-a-thon fundraiser, especially since there are so many different moving parts. For example, some people have a dance-a-thon for a few hours while others have it stretch across a couple of days.
Usually, you can have donors pledge in two ways: by the minute or by the song. Some fair rates are $1 per minute or $5 per song. Donors can also pledge a flat rate for a student's participation.
Dance-a-thon fundraisers motivate students to ask their friends and family to make pledges. The fun music inspires them to participate and dance on the day of your big event.
Tips for Planning a Dance-a-thon Fundraiser
As with any event, it's best to get things going as early as you can. If you're considering a popular venue, then there's the possibility of it being booked already for your desired date. However, it shouldn't be as big of an issue if you have it at your child's elementary or junior high school gym.
Have a Theme
A dance is already really fun, but you can kick things up a notch by making it themed! This will inspire the dancers to dress up, do their makeup, and style their hair in a way that'll make them stand out yet fit right in with the theme. If you're stumped on what to theme your dance-a-thon fundraiser, then take a page from regular party ideas. They're sure to be a hit!
Use Fundraising Software
Everything's digital nowadays, so join the crowd. Using fundraising software to build a website will help you reach donors worldwide. And if you're not tech-savy, some fundraising companies like Booster Tech will build the website for you at low or no cost. If you create the website on your own, make sure it includes important information, such as what the dance-a-thon fundraiser is raising money for, what date and time it'll take place, and where the venue is. You can then use this website to promote it more easily (more on this later).
Offer Prizes or Other Incentives
The fact that the fundraising event involves dancing should get students excited already. But get them even more pumped up to collect donations by offering prizes or other incentives!
What you give out will depend on how big the dance-a-thon fundraiser is and how many students there are. But you can offer smaller prizes to those who raise a certain amount, and/or give out a large prize for the top dancer.
Work With Local Businesses
This is the perfect opportunity to build relationships with local businesses. This can nurture lasting connections where you can help one another in the future. Who knows, they may offer discounted services for your dance-a-thon fundraiser, or they might even volunteer to donate items or time for free! This can take a huge burden off your shoulders if you're on a tight budget.
Provide Choreography for the Dancers
If you've got the time and resources, you could provide choreography for the dancers. This can make it less awkward for those who are shy or have no clue how to dance. If everyone follows along, then it's tougher to look out of place! Booster's Dance Fit does this in a unique way by combining their dance-a-thon fundraiser with the popular Just Dance video game.
How to Promote Your Dance-a-thon Fundraiser
Social media is a fantastic way to promote your dance-a-thon fundraiser. Have the participants, donors, local businesses, schools, etc. share your posts so word gets around. This is where your fundraising website page comes in handy.
You can also go the old-school route and take out ads in the local newspapers. It's not very expensive to do and your dance-a-thon fundraiser's info just might reach people who don't use social media. Consider getting in touch with local nonprofit organizations too. They'll be more than happy to help you get the word out.
Host a Successful Dance-a-thon Fundraiser
Putting on a dance-a-thon fundraiser can be a lot of work. But in the end, it'll all be worth it when you see everyone's smiling faces. With the tips you've learned from this article, you'll be able to host a fundraiser that'll have everyone talking for years to come. By leaving a good impression, you'll encourage them to come back next year for more fun.
If you don't have the capacity to handle a dance-a-thon fundraiser all on your own, then no worries. That's where we come in -- ask about Booster's Dance Fit for schools!
Back to All Articles