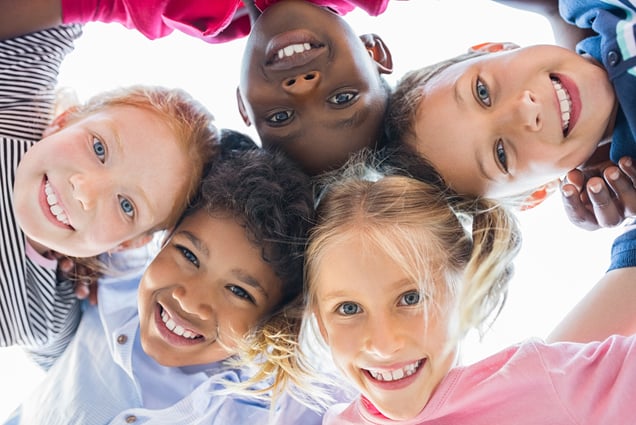 6 Creative Primary School Fundraising Ideas That Work
From the very first day of school, as young students hug their teachers and find new friends, the primary school years are some of the most memorable for families. It's a time when parents enjoy volunteering in their Parent Teacher Association or Organization (PTA/O) and experience the fun opportunity to introduce new primary school fundraising ideas to their school.
In this blog, you'll learn more about:
The more creative and engaging these fundraising ideas are, the more powerful their impact in raising funds for your school. This gives students more access to vital academic supplies, supplemental reading materials, digital devices, equipment for the cafeteria, gym, or playground and so much more thanks to fundraising profits.
Primary School Fundraising Ideas to Get You Started:

1. Bingo Night – Bingo night can be a fun family outing that helps support your school. Charge a single entry fee for the night to keep it simple or have them pay per Bingo card. Just make sure to check with local authorities about laws or special clearance you need before you host your bingo night.
You'll also want to decide a few bingo details ahead of time, such as how many people can win before you have them clear their cards. Keep the night energized with different bingo challenges, such as four corners, "Z" shape, picture frame, or the classic blackout. For added profit, consider selling food as well, whether that's a full-blown meal or simple drinks and snacks.
2. Read-a-thon – This program works similar to other "a-thon" fundraisers in that students gather pledges for the number of books, chapters, or pages they read over a certain period of time. The best online fundraising technology will allow you to easily offer prize incentives at different levels and will automatically show students a message when they are close to the next prize level to keep them motivated.
A read-a-thon is nice because it simultaneously promotes literacy while raising money for your school. Plus, reading can be easily worked into classroom time when necessary.
3. "Check-Writing" Campaign – Simply ask parents to make a donation to the school. This is a quick, simple method for achieving a small fundraising goal. Make it easy for friends and family across the nation to donate by using a secure online donation platform like Booster's.
Skyrocket your success with this primary school fundraising idea by making sure students and families understand what you are raising money for and how it will benefit the students. If they are excited about your fundraising goal, your donors will be too!
4. Parent-Child Dance – Have your school principal act as emcee for an evening of energy and fun in the school gymnasium or cafeteria. The chorus teacher or band director may be willing to DJ the event or you can hire a professional.
Plan fun sing-a-longs, teach new dance moves, or play games during the event. Offer snacks and water at nominal costs, and be sure to have a photo booth or a roaming photographer to capture the special parent-student moments. These photos can be used to help promote the event next year.
5. Breakfast with a Book Character – Around the holidays host "Grub with the Grinch." Provide a kid-friendly breakfast, decorate the school cafeteria, pipe in fun holiday music over the PA system, and rent a character suit.
Attendees can enjoy games, dancing, and listening to story time. Then the Grinch can make a special appearance. Parents and grandparents alike will enjoy watching their students have fun with this primary school fundraising idea!
6. Fun Run or Dance Fit – Have your fundraiser done for you with Booster's wildly successful fundraising programs that get students moving, smiling, and fundraising! With a Booster Fun Run, teachers and parents cheer students through 30-35 laps of high-energy dancing, hopping, running, skipping, and laughing.
With Dance Fit, created in partnership with the legendary Just Dance game, students follow along to fun, choreographed group dances and complete exercises in between. Booster takes the bulk of the work off the school and the volunteers so they can enjoy the event with their students!
Back to All Articles