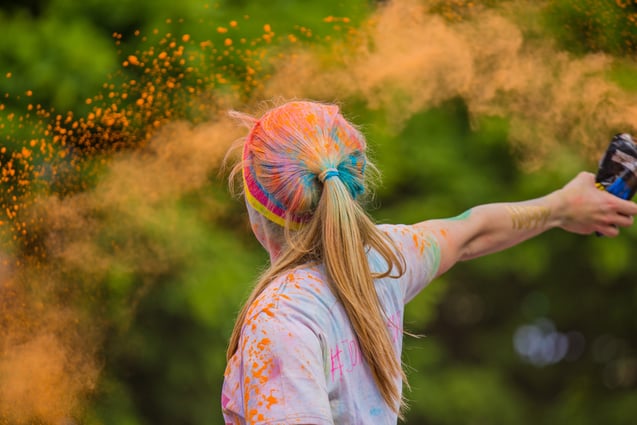 7 Primary School Fundraising Ideas That Work
A well-planned fundraiser is an awesome way to establish a solid school culture while raising funds and building school community. If your school needs to raise funds for an upcoming project or event, finding just the right primary school fundraising idea is vital to your success.
In this blog, you'll learn more about:
Let's get started with some of our favorite primary school fundraising ideas that are both flexible and accommodating to all your school's needs:
1. Bowl-A-Thon
One of the best ways to get everyone involved–is to get everyone involved. Families that do things together have a stronger bond, which in turn creates positive child development. Planning an event like a walk-a-thon or bowl-a-thon is a unique primary school fundraising idea that is lots of fun for everyone.
The possibilities for raising funds are endless. Your school can have families and friends pledge to donate a certain amount per pin. Or they can purchase bowling event tickets beforehand. Your school could even create teams and compete against each other to raise the most money for your school.
2. Pajama Day/School Sleepover
Everyone loves sleepovers! Why not kick-off the start of your school's fundraiser with one of the easiest ways to get students excited?!
There are many ways this primary school fundraising idea can work successfully, while being flexible to your school's specific needs. Your school can host a pajama day in the gym, in the library or each individual classroom or grade-level can host their own sleepover.
Planning for fun activities during the day such as bringing a stuffed animal, watching a movie and playing a game is a surefire way to create a unique and inviting experience at your school's sleepover.
As with all primary school fundraising ideas, your school can charge a specified amount that each student needs to bring in order to wear pajamas that day. The pajama day/school sleepover is both inexpensive for schools to run and fun for students to participate in–an absolute win-win for all involved!
3. Dance Fit
Booster's Dance Fit fundraiser is a fun-packed way to raise money for your school. This primary school fundraising idea can be tailored to your school and guaranteed to be an awesome experience for all students.
Dance Fit, partnered with Just Dance, is a jam-for-jam packed way for students to raise money for their school while completing 35 minutes of dance and fitness fun together..
4. Bake Sale
Bring on the treats! Spring, summer, fall or winter–any season is perfect for having a Bake Sale. Your school can raise money and have huge success with this old-fashioned but time-tested primary school fundraising idea. There are many variations your school can use to make this event a huge success. Parents, families and friends can be invited to bring their best baked dishes for donation and the families can purchase the baked items, with all the profits going to your school.
Another great option is to ask local businesses to donate professional cakes to include in your school's Bake Sale. This is an excellent way to build relationships with community partners. Event attendees could even purchase tickets for a cake walk or cake raffle.
5. Color Run
Primary school fundraising ideas just got so much cooler with Booster's Color Run! Take our traditional Fun Run to the next level by adding COLOR! This outside primary school fundraising idea is geared for your older elementary students.
Be sure to have the students dress in all-white clothing so the colors are bold and stand out. Your teachers and school volunteers will toss colored, FDA-approved cornstarch on students as they run by special color stations. Make sure you have the camera ready so you can grab those outstanding, colorful shots to capture the memories for years to come!
6. Talent Show
This primary school fundraising idea is geared for students of all ages who love to showcase their talents for others to see. A talent show is a great way to help students gain self-confidence being in front of an audience while showing off what makes them unique.
To prepare, your school should gather a committee and set a small budget for putting on the talent show. All performances should be screened and pre-approved and your school should have a printed "playbill" for the audience so they can follow along with each talent as they perform. Performers can be charged an entry fee to perform, and attendees can be charged a ticket price to attend as well.
7. Fancy Dress Competition
One of the best primary school fundraising ideas that puts the fun in fundraising is having a fancy dress-up competition! You can make raising money for your school not only a fantastic opportunity, but also a chance for your students to express their creativity and have a bit of fun. Get teachers and staff to join in the fun as well!

There are a few ways your school's fancy dress fundraiser can be a success. Setting a theme, such as characters from history, pirates and princesses or having students dress up as their favorite profession is a great option to give everyone a sense of direction.
In order to raise funds, ask the participants to pay a small fee to enter the fancy dress fundraising competition. Prizes can be given for the best dressed outfit and the most creative outfit!
Primary school fundraising ideas partnered with Booster's proven fundraising framework are an easy way to multiply your school's fundraising efforts to ensure your school reaches their school fundraising goals.
Partner with Booster today!
Back to All Articles