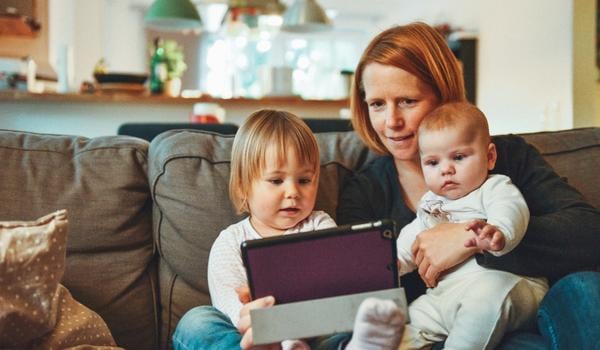 Seven Expert Tips for Running a School Fundraiser | Booster
Running a successful school fundraiser may sound easy, but you can encounter unexpected challenges-- especially if you've never run one before. Thankfully, fundraising for your school can be easy (and fun!) with the right team, planning and helpful resources like Booster. When you do it right, your school fundraiser can be a huge success that everyone remembers for years to come.
In this blog, you'll learn more about:
Use these seven expert tips to help you feel confident you know how to run a school fundraiser that will raise the funds you need and get the community involved. Whether you're planning a small event or a major annual fundraiser, these tips will help you get the most out of your fundraising experience.
Tip #1. Plan ahead
First, give yourself plenty of time to plan ahead. There are several reasons to do this. By starting early, you'll have extra weeks or months to create and execute your plan. Plus, the sooner you start your fundraiser, the more money you can raise for your school community. You can also coordinate back-to-back fundraisers so there's no "lag time" between seasons.
We recommend planning for fall fundraisers in the summertime, and spring fundraisers during winter break. This timeline will allow you to plan ahead, form your team, and get everything in order to launch your fundraiser for success.
Tip #2. Recruit volunteers
When you're thinking about how to run a school fundraiser, it may be tempting to do everything yourself so you have complete control -- but going it alone means you'll also carry full responsibility. Instead, recruit volunteers from your school community. Talk to other parents, faculty, and staff, and create a fundraising team to share the work. The more the merrier!
Ideally, your volunteer team should include people with different skill sets. Is there someone on your team who can handle social media and emails? Do you have someone talking to local businesses? What about people who can help get kids involved? As you recruit volunteers for your fundraiser, consider making a list of "job roles" to fill.
Tip #3. Set goals and expectations
As you and your team create your school fundraiser, think about your goals and expectations. Are you raising a specific amount of money for a school trip or new sports equipment? How much money do you hope to raise? If you only raise 50% of your goal, will that be enough to help your school community with their endeavor?
Be clear about your goals and expectations for the fundraiser. This is an important step in learning how to run a fundraiser. Remember, if you're not sure how much you should be raising, talk to your school administration or seek free advice from fundraising experts like the team at Booster.
Tip #4. Have fun and get creative!
There's a reason you can't spell fundraiser without fun! You'll have a more successful fundraiser if you're enjoying yourself. Be creative and make it fun for you, your team and your community by using a theme, holiday, or creative prizes to get people involved. A fun, creative fundraiser will stand out from the crowd and encourage people to make more donations and share the fundraiser so their friends and family can participate too.
Tip #5. Keep your community in the loop
School fundraisers are an important part of the community, which means the community should understand what's going on with their donations. Keep parents, teachers, staff, and other community members in the loop.
Give notice about the fundraising dates, send reminders, and create an email list, social media group, or website where you can share updates as you get closer to your goal. Platforms like Booster make it easy to create an online component for your fundraiser, which makes it easy to keep everyone in the loop.
Tip #6. Get the whole family involved
As you plan how to run a fundraiser, why not get the whole family involved? See how kids can participate by decorating cookies for a bake sale, creating arts and crafts to sell, holding a car wash, or putting on a talent show.
With kids and families involved, more people will want to donate to your fundraiser. As a bonus, this is a great way to teach kids to broaden their social skills as well as boost school spirit.
Tip #7. Use technology
Nothing beats an old-fashioned fundraiser, but don't forget about technology like email, social media, and streaming videos. These resources are a great way to broaden the scope of your fundraiser. For example, if you're having a school talent show, relatives and friends from out-of-state can join the fun via Zoom and make donations online.
Booster makes it easy to run school fundraisers online, with online software that's customizable for all your fundraising needs.
You're not alone!
Remember, you don't have to run your fundraiser alone. Booster is here to help you create a successful fundraiser for your school community - big or small. Have questions? Ready to get started? Connect with us today to discover how fun it is to raise funds with Booster!
Back to All Articles