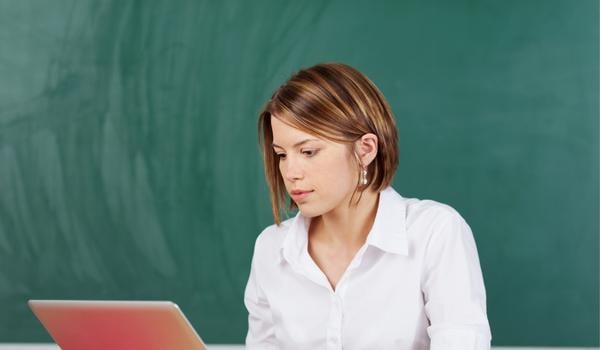 What to Look for in an Online Fundraising Tracker
Running a school fundraiser is one of the most important tasks you can do, but it is also one of the most challenging. To be successful, you'll need to manage people, supplies, event spaces, and donations. Plus, you'll need to keep everyone motivated and reward them for their efforts when you're done. Whew! It's a lot!
In this blog, you'll learn more about:
So, what can you do to simplify the process and reduce your stress? Use an online fundraising tracker that takes care of all that for you!
Why an Online Fundraising Tracker?
You probably already know that using a fundraising tracker is essential for measuring the success of your campaign goals. But you may not know all the benefits of using an online tracker versus traditional methods.
In the old days, we counted donation pledges by hand, entered them into spreadsheets, and updated the school poster in the cafeteria once a week. We spent hours tracking down the pledges, tabulating the prize winners, and updating everyone along the way. Although this method worked well enough, it was time-consuming and complicated.
Thank goodness we have the technology now to solve all those problems! Gone are the days of tedious and difficult tracking by hand counts, spreadsheets, and individual emails. In are the days of fundraising trackers that work hard, so you don't have to.
Stand-Out Features to Look For
Now that so many online fundraising trackers are available, how do you pick the right one for your school? The best ones will make your job easier by tackling most of the tasks on your to-do list for you. They should receive and track donations, keep you organized, communicate with your team, and motivate your school community.
Track Donations, Sales, Pledges, and Prizes

Receive Direct Donations

User-Friendly Features

Individualized Dashboards for Schools, Students, and Donors

Communicate with Your Team & Community

Instant, Real-Time Reports & Charts

Campaign Sharing

Donor & Student Rewards

Bonus: Automatic Thank You Emails!

Double Bonus: Instant Tech Support!!
At the end of the day, your online fundraising tracker should not only save you time and money through its specialized functions but also increase your donations through sharing features and increased community involvement.
MyBooster Does It All And More!
At Booster we've spent the last 20 years working with schools to make fundraising as simple and as fun as possible. We've listened to the feedback from schools, parents, and students and created a comprehensive, easy-to-use fundraising tracker that appeals to everyone. No matter who you are, you deserve to have a stress-free fundraising experience!
Save Time


No more wasting time trying to build your fundraising websites with complicated software—we'll build a customized website for you free of charge!

You'll also save dozens of volunteer hours with our proprietary

MyBooster online fundraising technology

, which frees you from tracking and collecting donations by hand. Our fundraising tracker also saves you time by tracking prizes and automatically rewarding students and donors.

We have a dedicated help desk to answer any questions, allowing you to spend your precious time where it's needed most.

Save Money


At Booster, we know that every penny counts. So we've made our set-up process free! Plus, you can keep

up to 100% of your donations depending on your plan. Most schools keep

90%–95%

allowing them to meet or exceed their fundraising goals.



Our reasonably priced prizes save you from purchasing expensive items that may go unused or unwanted. We've hand-picked special prizes for our Booster marketplace store that

will get even the most skeptical students excited.

More Donations


Stress-free donation collection takes your fundraising profits to the next level! The process takes just 30 seconds, and donors are instantly rewarded with a confetti celebration. We've also made it simple for you to r

etain & retarget previous donors with our donor-tracking capabilities.



Additionally, our integrated software makes it easy to

find donations eligible for corporate matching to multiply your efforts. How awesome is that? What would your school do with two times the amount of funding this year?

See Progress


Energize your community with our industry-leading charts and graphs that make it easy to see how your campaign is doing at a glance.

Our "best in class" dashboard will give you real-time progress reports with just the push of a button.

You can instantly share these updates with your staff, the PTA, students, and donors to keep them motivated to do more!
Sharing Features


Did you know that up to 70% of donations in a typical fundraiser come from outside the school community? Sharing fundraisers allows parents and students to earn up to 4x more than those who don't, so we've made it so simple anyone can do it. Families can share their student's fundraiser via email, text, and Facebook with our 1-click sharing technology.



Instant Funds


No more waiting for your donations to translate into usable funds with Booster. That's right! Your school gets instant access with its own merchant account. That means your funds will be immediately available for whatever your school needs. Say "Goodbye" to long waiting periods and "Hello" to speedy profits for your school!



More Fun!!


Get everyone excited about your campaign and keep them motivated with Booster's fundraising tracker. Students will stay engaged with their own personal "Student Star Videos," and you can dream up a creative DIY fundraiser that lets students support your school while competing in friendly contests for

super cool prizes.



We didn't forget the donors! Every donor is celebrated with

digital confetti and sent an automatic thank you email.

Our winning formula helps your fundraiser achieve dizzying heights of success!
Stronger Together
When you use Booster's fundraiser tracker, you'll feel good knowing we've got your back.
Connect with us, and we'll get your fundraiser up and running in no time with a beautiful, personalized website and awesome online fundraiser tracker that makes your next fundraiser the successful, tech-savvy event everyone will be buzzing about!
Back to All Articles