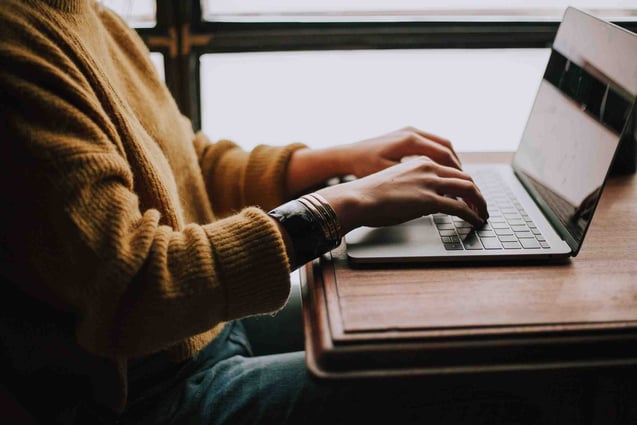 What is School Fundraising Software? | Booster
School fundraising can play an important role in helping school administrators provide quality education for the students they serve. Unfortunately, many schools across the country are underfunded and desperately need community support which can come from hosting school fundraisers. School fundraising efforts can strengthen relationships between schools and communities while providing fun and entertainment for everyone involved.
In this blog, you'll learn more about:
School fundraising can feel like a lot of work, traditionally requiring a lot of volunteer hours devoted to planning, promoting, and executing events; managing pledges and funds; communicating with donors; and more. This is why more and more schools and PTAs/PTOs are turning to school fundraising software. Below, we've put together a guide to school fundraising software that includes tips on how to choose the right fundraising platform for your needs.
Why use school fundraising software?
While school fundraising is necessary and can be loads of fun, the reality is that it's challenging if you don't know where to turn. School fundraising software helps streamline the processes that make school fundraising so challenging, from event planning to funds management.
Essentially, the best fundraising software makes school fundraising easier and more profitable while boosting donor engagement. The fundraising platform of your choice should allow you to easily:
Create fundraising pages where donors can go to make donations or pledges
Plan and manage your event or campaign, including tracking tasks and coordinating volunteer work
Process payments and/or manage funds
Track donations and progress toward goals
Types of school fundraising software
The term "school fundraising software" describes a wide range of platforms, some of which are very specific while others are more comprehensive. Understanding the different types of school fundraising software on the market can help you narrow down what you need (and don't need) in an online fundraising platform.
Some fundraising platforms are designed to facilitate only certain types of fundraisers, such as platforms for crowdfunding, silent/online auctions, or fun runs. Others are built for only specific functions or aspects of fundraising, such as managing text-to-give campaigns, donor management, gift matching, pledge management, event planning, and more. Finally, some fundraising software is built to take you through the entire process of a campaign, from planning to execution to the management of payments and funds.
The best fundraising software should be scalable and customizable, allowing you to create and manage exactly the type of fundraiser you need, to personalize your campaign page and other materials, and to utilize the platform in a way that's tailored to the size and capabilities of your volunteer team.
Common features of school fundraising software
When we talk to schools and PTOs/PTAs, the number one concern we hear from school staff and volunteers is that fundraising software should be easy to use. The other major request is that it is actually profitable. To achieve these goals, the best fundraising software typically includes the following core features:
Customizable campaign pages
Payment processing capabilities
Funds management capabilities
Goal and progress tracking
Prize management
Planning functions, such as reminders and countdowns
Easy-to-read dashboards and reports
Ability to share easily through text, email, and social media
Robust tech support
Security and privacy features
Whether you need a small-scale platform to manage only certain aspects of your campaign or an all-in-one solution with built-in consulting, the basic features above should ensure that the software is worth what you pay for it.
The benefits of using school fundraising software
As mentioned, school fundraising software should make your life easier, not harder. And when schools and PTOs/PTAs are considering investing in a fundraising platform, it's natural to want to make sure it will be a worthwhile investment. So, is school fundraising software really worth the costs and onboarding processes that come along with it?
When the software is highly functional and easy to use, the answer is absolutely yes! Volunteers consistently report the following benefits to using online fundraising platforms to manage their custom DIY fundraising campaigns:
More successful (profitable) fundraisers, leading to better educational resources
Wider reach via integrations with digital communication channels like text and social media
Huge savings in volunteer hours due to automation of processes
So, how do you make sure the software you choose will be worth the cost? Keep reading to learn the most important features to look for when shopping for school fundraising software.
How to choose the best school fundraising software
The right fundraising platform for you will depend somewhat on the types of fundraisers you want to pursue. It's also worth noting that the most successful approach to school fundraising is one that incorporates streams of funds from multiple sources.
For example, you may manage a year-round general fund from spirit wear sales, while you may generate funds for specific projects – such as an upgrade to the playground or tournament fees for the academic decathlon team – through events like fun runs or dance fundraisers throughout the year. Consider what kinds of fundraisers and how many different fundraisers you'd like to be able to manage with the fundraising platform you choose.
To start the decision-making process off right, school staff and PTOs/PTAs can follow the steps below in roughly the order listed:
Determine your fundraising goals. This includes what you are actually raising funds for and how much money you need to raise.
Consider the type(s) of fundraisers that are best suited to these goals. It can help to host a brainstorming session with a dedicated committee of volunteers.
Determine your human, material, and financial resources. For example, consider:

How many people will be managing the fundraising campaign?
How many additional volunteers will you need?
How many people do you anticipate using the fundraising platform?
What is your budget – i.e., how much can you spend on the fundraiser in total, including the fundraising platform?
What other tech will you be using – i.e., will the fundraising platform need to integrate with other software used by your school or PTA/PTO?

Consider the best fundraising software features for your needs. Knowing how much money you need to raise, how much you can spend, how many volunteers are at your disposal, and what type(s) of fundraisers you'd like to pursue will help you narrow down the most important features for your goals.
As mentioned earlier in this guide, any school fundraising software should include features that make the platform easy to use, profitable, scalable, and customizable. Below we'll list breakdowns of specific features, which you can use as a checklist when considering school fundraising software.
Comprehensive support
School fundraising software quickly becomes a waste of money if it is not highly functional. One of the most important factors in the functionality of your online fundraising platform is the level of support available.
Make sure that your fundraising software includes good tech support in case of functionality issues or troubleshooting needs. Tech support teams should be easy to communicate with and highly responsive. It's also worth considering a platform that offers personalized support for your fundraising campaign beyond technical issues.
Tracking and reporting
Your fundraising software should make it easy for you to keep track of donations and/or pledges, campaign tasks, prize distribution lists and progress toward goals. Look for software that provides crystal clear dashboards and easy-to-read reports so that you can stay plugged into your campaign's progress and ensure donations are properly recorded, managed, and acknowledged.
Another crucial aspect of an online fundraising platform is the level of administrative visibility it provides. Fundraising chairs should have a crystal clear view of donors and donations, campaign tasks, and more. Make sure any fundraising platform you're considering features user-friendly dashboards and easy-to-pull reports so that you can stay plugged into your campaign's progress and ensure donations are properly recorded and acknowledged.
Funds management
One of the biggest drains on volunteer hours is actually managing the funds once they start coming in. It's crucial to record pledges and/or donations for the purposes of both bookkeeping and donor engagement. Volunteers need to be able to efficiently track and route donations, in order to ensure that donors are acknowledged and thanked, and most importantly that funds actually go toward the projects they are meant to finance.
School fundraising software should allow you to efficiently and securely process payments, track donations, automate gift matching and input cash and check donations without headache.
Safety and security features
Any time people are putting personal and/or payment information into an online fundraising platform, security and privacy should be of utmost importance. Basic security best practices dictate that schools should always use secure networks and frequently update software. However, there are certain software features you should also look for, including:
Encryption of sensitive information, such as passwords and payment information
Two-factor authentication
Strong tech support
For more information on what features to look for in a fundraising platform, check out our blog on the subject.
Booster Tech can help
With Booster Tech, we've set out to create an all-in-one school fundraising platform that walks volunteers and school staff through every step of their fundraising campaign. Booster Tech's high customizability, ease of use, Corporate Matching features, and built-in remote consulting from our expert team make it perfect for creating DIY fundraisers that actually make money without the headache. Learn more about our platform today.
Back to All Articles