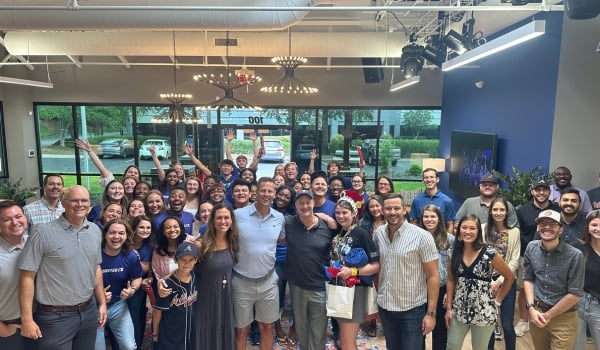 Booster Inspires Athletes: Meet Riverside Elementary's World Record Holding Student
Meet Harper Hancuff, an impressive 21-year-old professional weightlifter competing in both general competitions and the Special Olympics with not one—but two!—world records. At Booster, we're excited to say we had the privilege of getting to know Harper when she participated in our fundraisers for six years straight while attending Riverside Elementary in Suwanee, GA.
We often share how impactful the funds we raise can be for a school, but our fundraisers can also make such a huge difference in the lives of each student and the community as a whole. Harper's story is such a great example of that.
Harper loved the annual Booster Fun Run her school put on and even used the custom gear she got each year to dress up for Halloween as a Booster student! We are humbled to say that Booster fundraisers also played a role in the strong athlete Harper has become today.
"She took to it so well. Your energy, your kindness, your love for others inspired Harper…And moreover, you inspired her physical fitness interest," said Harper's Dad Travis.
Fast forward to the current day and a grown up Harper happened to be in Atlanta near Booster headquarters. Her dad asked her what she would like to do with the little free time she had before flying off to compete in an event. Harper said, "Go see the Booster team!"
Beyond honored by this request, our Atlanta team flew into action, canceling meetings and out of office team members driving 30 minutes to headquarters, because this is what it's all about at Booster! We popped the confetti, pumped the music and welcomed Harper back to the Booster family with cheers and high fives.
"You have exceeded our expectations by far. Thank you all so much. Your legacy makes a huge difference and here's proof of it," Harper's dad Travis told the team.
We may not have this type of opportunity with each student we come into contact with, but when given the chance, we will always make celebrating their accomplishments a priority. Our goal is a big one—change the world—and Harper is a wonderful example of what that means to us.
Back to All Articles