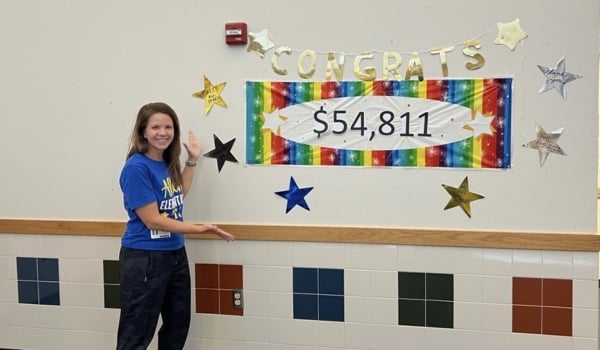 Allen Elementary - A Texas Comeback Story
When April Daniel became Vice President of fundraising for the Allen Elementary PTA, she wanted to knock it out of the park by bringing her school's community together to raise $20,000 for playground upgrades. After the challenges faced during COVID-19, April viewed the upcoming school year as a comeback year.
This would be the first time in years the school was able to gather its students together for a large-scale fundraiser. While the main goal was to raise the necessary funds the school needed, April felt it was also extremely important that it was a memorable experience for the community. After doing some research online and seeing what other schools were doing, she knew Booster was the perfect partner.
April presented the idea to the PTA board which agreed they needed to bring in fundraising experts. Her school decided on a high-energy Fun Run to bring the excitement the students deserve and the Shared Service package to support the school's staff while keeping it easy on their budget.
Booster's technology and support helped them monitor donations in real-time, keep everyone engaged with frequent communication and awesome prizes for the students and reach donors in their neighborhood and beyond. They received donations from almost all 50 states and three countries and surpassed their fundraising goal by $35,000!
The PTA, including April, got the support they needed to make sure their first fundraiser back after COVID-19 was a huge success.
"We're in the middle of whatever and I need an answer. Booster was always there. They called me back, they were very responsive and that was very helpful in the planning process," said April. "It helped me stay on track. I got reminders, I knew what was happening and I had people to ask questions too, so I wasn't just out on a limb trying to figure it all out."
Now, April wants her school to use Booster every year for the organization piece of the fundraiser and add on high-quality t-shirts ordered through Booster Gear for spirit days and field trips.
With the funds raised, Allen Elementary's playground will get a big upgrade with paint markings for games and new toys. And because the PTA exceeded its fundraising goal, additional funds went toward a book vending machine and enhanced program offerings. The school celebrated these wins by throwing an epic playground party.
Back to All Articles