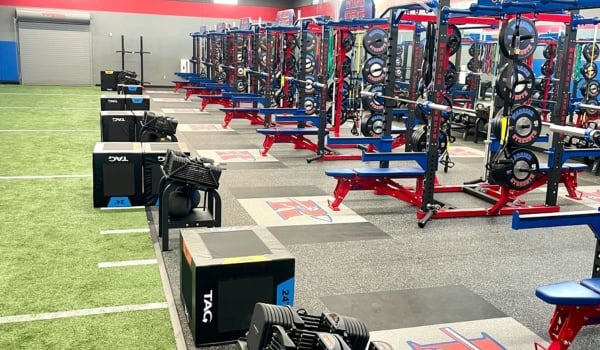 Booster Online Fundraising = New Weight Room for Riverside High School
Riverside High School, located in Greer, SC, transformed the school's gym using funds from the online fundraising campaign that they created with support from Booster. The school was able to create a new training environment that will help propel athletes to the next level of success!
In this blog, you'll learn more about:
According to Athletic Director Michael Pettit, "We wanted to get all new equipment for our new building that was provided by the district. We had 3 plans A, B, C… Which one we went with was going to come down to how much we could fundraise. We did an online donation campaign and we were able to raise $40,000. That went a long way in helping us reach our goal of $150k." Coach Pettit has a long-standing relationship with the Booster team, saying "I have been working with Booster/Palmetto for probably almost 7-8 years now."
By leveraging Booster's online donation platform, the Riverside team was able to create a fundraising page that made the process easy for the school representatives, students and the people who made donations. The system also allowed the fundraising leaders to clearly track success against the donation goals.
This project has benefited the school in many ways. Coach Pettit says, "this was important for our program because it is going to help every single athlete on campus. Everyone will benefit from this from football to tennis to swimming to cheer!"
The fundraising experts at Booster aim to create the easiest and most successful online donation fundraisers possible. We love to let the success stories from our clients tell the story of how things can work to help middle and high school programs.
Back to All Articles