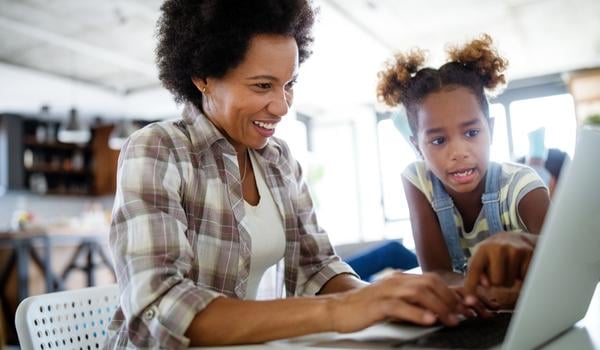 Benefits of Booster's Custom Fundraising Solution
Are you looking to take your fundraiser to the next level? Booster offers a custom fundraising solution called MyBooster that allows schools to collect donations online.
In this blog, you'll learn more about:
But why not do it all by hand the old fashioned way with cash, checks and a trusty Excel doc? Read below to find out how MyBooster can make your life oh-so-much easier!
What is a Custom Fundraising Solution?
It's exactly what it sounds like! Each school is unique, so a one-size-fits all approach to fundraising makes little sense. The solution? Customized fundraisers to fit each individual school's specific needs.
With MyBooster, your school can get a custom website to streamline the process and help you raise more funds. Plus, it's simple to get started, and it saves you time!
Three Benefits of MyBooster
One central online location for organizers and students to manage every step of your fundraiser, from donations to awarding prizes and everything in between.

Complete financial transparency for organizers and financial security for donors.

Students can reach more donors in less time. That translates to maximum sales!
Save Time and Get Donations Instantly
If there's one thing we can all appreciate, it's saving time! When you use MyBooster, you won't have to learn a bunch of time-consuming computer software in order to have a successful fundraiser. We build your school fundraising website for you!
And as your custom fundraising solution, we're always by your side with all the tech support you need. We offer a dedicated help desk that's available to assist you and your donors.
Have Fun and Motivate Students
Fundraising success happens when you get your students motivated to help their school and help them have fun at the same time. MyBooster makes this easy!
You can host friendly classroom competitions that require little effort from you, ‌because all the information you need is calculated and displayed automatically on your dashboards. No more complicated spreadsheets!
Plus, your information will always be up-to-the-minute accurate. Imagine the fun updates you could give each classroom to keep them motivated throughout the entire competition!
Prizes are a breeze too, thanks to MyBooster's built-in prize management system. No more tabulating who won prizes. The system does that for you!
What makes Booster's custom fundraising solution even more exciting is that each student gets their own webpage.
Families with multiple children get a customized family dashboard page, so they can send one easy link to family and friends. And MyBooster's simple, one-click sharing through email, text and social media makes it easier than ever.
Save Money and See Clear Progress
As donations roll in, they'll go directly into your school or organization's merchant account, giving your organization complete financial transparency.
Donors can feel secure knowing they are donating on a website that actively protects their identity and security, because Booster has achieved a highly rigorous Payment Card Industry Level 2 Compliance. This means all donation details and donor cardholder data are kept in a verifiably secured environment.
Get More Donations!
When you do multiple fundraisers in a row, it can seem like a daunting task to keep track of your donors. MyBooster's donor tracking capability makes it easy to keep and re-target previous donors every single year. You can also effortlessly collect corporate matching donations through Booster's exclusive partnership with Double the Donation.
When you choose MyBooster for your custom fundraising solution, your donors can quickly donate (think 30 seconds or less)! This is a huge advantage over clunky websites that can discourage donors and cause them to leave without donating.
Let's Do This
Ditch the hours of unnecessary work and let us help you get the most out of your next fundraiser with MyBooster as your easy custom fundraising solution.
Set-up is free and your organization can keep up to 100% of the proceeds.
Back to All Articles