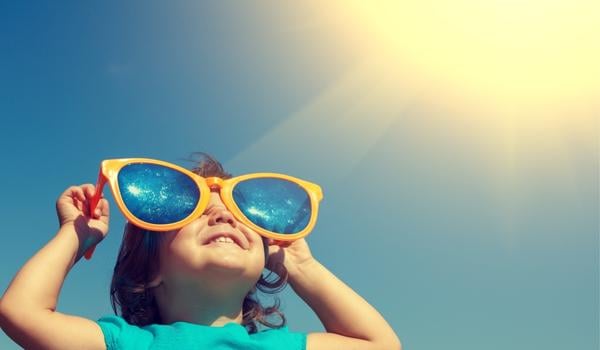 8 Summer Retreat Ideas for PTA/O Officers
Have you ever considered going on a summer retreat with your PTA/O officers? Many PTA Presidents use the summer months to plan the upcoming school-year which is great but the summer months are also a perfect time for team building!
In this blog, you'll learn more about:
Let this list of summer retreat ideas get your creative juices flowing to plan your next summer retreat.
1. Rent a Vacation Home a Few Hours Away
A new environment without the normal distractions around allows for more effective, uninterrupted school-year planning.
Popular vacation rental sites offer a plethora of home rental options and price points. So even if you have a small budget, there is bound to be a vacation home rental in your team's price point.
Look for a home an hour or two out. Something far enough to get away, but not too far that it takes a whole day of travel. And, perhaps you'll find your next family weekend getaway as well!
2. Rent a Vacation Home In Your Town
You can foster the "getaway" ambiance even if you rent a home in your own town. The vacation rental business is a booming. There is bound to be a cute local vacation home to rent. The plus side of renting in your hometown is, you could incorporate a time of local business outreach, meeting with school administration, or connecting with other potential volunteers.
3. Retreat Centers
As a PTA President, if team building is your main objective, consider a retreat center. The great thing about this option is the team-building activities such as a ropes course, baseball diamonds for kickball, or boats on the lake are often available onsight.
Most retreat centers offer meal packages as well, so that's one more thing to cross off your PTA president checklist. Just be mindful these retreat centers are busy in the summer, so book in advance or consider planning for early June/late May.
4. Attend a Conference Together
There are PTA conferences specifically training parent volunteers and live expos geared towards PTO/PTA groups to take advantage of. If one of these PTO/A-specific conferences isn't doable, research leadership conferences in your area or the closest city. There is often a number of leadership-building organizations offering conferences your team can learn from.
5. Camping
Nothing says bonding like roasting s'mores over a campfire and sharing stories. For the outdoorsy PTA President, roughing it in nature for a night is an economical retreat option. Nature also has a way of opening our minds and giving us new perspectives. For the group who needs a refresher, camping might be just the perfect option!
6. PTA Day Camp
If getting away for a few days isn't feasible for your group, consider a day camp approach. Use your school, a community center or someone's house for the location. Once again, planning some form of in-town retreat allows you to include activities like building small business relationships. Do make sure to plan out bonding activities like a nature walk, lunch at a local restaurant, or a swim at the community pool in the midst of the planning and strategy to keep it fun.
7. Monthly Team Building Activity
You may want to consider a one-day activity each summer month. Think outside the box and consider a great team-building activity like a hike, berry picking or a day at the lake. Look for a quiet cafe, outdoor picnic spot, or community center nearby. Your team can spend a few hours planning before or after the fun to keep it productive too. These spurts of connection and planning can be just as effective as an entire weekend away.
8.
A Virtual Retreat
If getting away is a real challenge, consider a virtual retreat. To make it fun and memorable, consider including prizes or a virtual gift bag filled with e-gift cards and a link to an online spirit gear store where your team members can pick an item.
As PTA President, part of your responsibility is to create a cohesive, productive team. Whichever retreat you choose, it will surely serve you well in bringing everyone together around your unified mission to serve your school.
Back to All Articles