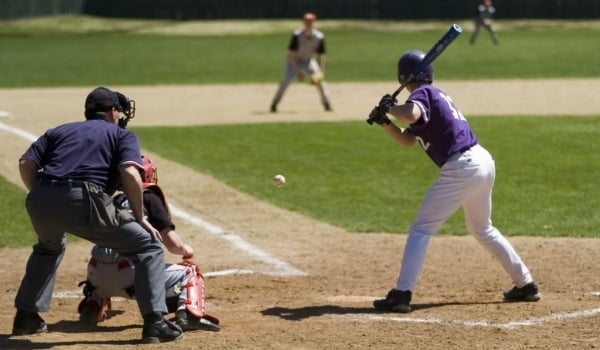 7 Best Baseball Fundraising Ideas for Your Team to Try
Before your baseball season begins, it's time to gear up for more than just games on the field. Your team needs funds for expenses such as equipment, uniforms, and travel, and that's where these baseball fundraising ideas come into play.
In this blog, you'll learn more about:
The good news is that fundraising doesn't have to be a dull and tedious task. With a little creativity and teamwork, you can turn your fundraisers into a fun and exciting experience that brings your community together to support your team.
From selling team merchandise to collecting pledges for runs, we've rounded up all the top baseball fundraising ideas to ensure your team has a blast off the field and the funds it needs to succeed on the field. Read on for 12 baseball fundraising ideas, plus tips on how to make your efforts a "home run!"
Tips to Get You Started
While you may need funds for the actual baseball season, your team can fundraise all season long. The best way to do this without exhausting your donors is to host a variety of fundraisers that offer different products, services and experiences.
Schedule out your fundraisers for the entire season in advance. This will help you to see the big picture and determine when is the best time to host each type of fundraiser, as well as setting attainable goals.
Factors to Consider When Planning:
Identify Your Donors' Needs:

Think about how your fundraiser may also fulfill the needs of your donors so they are more likely to participate. This could be selling products around holiday shopping time or offering a service that is helpful during a particular season.
Decide What You Are Raising Funds For: Before you begin to plan any of these baseball fundraising ideasyou should determine what the funds are going to go towards. While there are times that you are just building up your piggy bank, being specific, ie. "We need new uniforms," can come across more strongly to donors.

Be Realistic About Time Constraints:

Remember that between practices and games, you and your athletes are already really busy during the baseball season. If you plan to host fundraisers that require more time and participation, schedule these for the off season.

Use an Online Fundraising Platform:

This can

streamline your fundraising efforts

and save valuable time. It is also the easiest way to collect funds while reaching more people so your team profits more!
Top Baseball Fundraising Ideas
Sell Team Merchandise
From families to fans, everyone will love to have custom t-shirts and sweatshirts to sport at your team's next game! Set up your shop online (or better yet, let Booster set it up for you) and advertise your sale with signs and social media.
This is a great baseball fundraising idea to kick off your season and build up hype or host around the holidays when donors are looking for special gifts. To score an even bigger profit, try to find a local business that will sponsor your spirit sale in return for putting their logo on the merchandise. This will cut or eliminate your overhead costs!
Collect Pledges for Runs
This is another solid baseball fundraising idea to kick off the season. Athletes collect pledges for how many runs the team or individual scores during the season. Use online fundraising software so your athletes can easily share their page to collect pledges through email or text and on social media.
Not only is this the easiest way to get the word out and save valuable time, but your team can also collect pledges from anywhere in the world, maximizing the amount of funds you raise. This fundraiser is also a great motivator for your players to practice and get runs in!
Offer Sponsorship Opportunities
Local businesses and organizations will love the chance to pay for prime advertising space! And the opportunities are endless! A business can sponsor your uniforms, the scoreboard, each game and more.
Throw a Pre or Post Game Cookout
Fire up the grill and sell some burgers and dogs! Recruit family members to help out and donate time and supplies for your cookout.
Plan your fundraiser around a big game when you will have a large crowd and watch the funds roll in! You can also host this fundraiser at the same time as your online gear store and put out flyers with a QR code directing fans to your online store.
Sell Discount Cards
Sell a card offering discounts to local places to eat and shop. Donors will love the opportunity to support your team and their favorite local businesses at the same time.
Ask participating establishments to help get the word out about this baseball fundraising ideaon their social media pages and at their store fronts to reach even more people and increase sales.
Host a Restaurant Spirit Night
Reach out to local restaurants to see if they are willing to host a spirit night and donate a percentage of proceeds to your team. Then get the word out to your community!
Choose a restaurant that offers both takeout and dine in to give families convenient options. Depending on how many restaurants are interested, you can run this fundraiser multiple times with minimal participation needed from your athletes.
Organize a Catalog Sale
Catalogs offer a huge variety of items your players can sell to friends and family. Plan your sale around holidays or other special events and you can offer your supporters goods they are already planning to purchase!
Sell Custom Tumblers at the Concession Stand
Create custom tumblers with your team logo on them and sell them at the snack shack or concession stand. To drum up sales, you can also offer free or discounted refills on certain drinks for those that purchase a tumbler and bring it to each game!
Start a Summer Baseball Camp
Local kids will love the opportunity to learn some skills from the players they cheer for on the field. Plus, parents will love the opportunity to have a few hours to themselves while their kids are at camp!
Not only is this baseball fundraising idea a way to raise funds, but it's also a way to get younger students interested in trying out for the team when they're older. Consider reaching out to a local business to sponsor your camp and purchase t-shirts with your team and their business logo on them that can be handed out to campers.
Hold a Raffle
Your team can raffle off everything from a game winning ball to an hour session with a star player. Throw in some official team gear and reach out to local establishments to see if they are willing to donate to your raffle.
Items like gift cards, local products and services are always a big hit (no pun intended!). Easily sell your raffle tickets online to reach more people quickly.
Plan an Alumni Game
If baseball is big in your community, we're sure you have lots of local alumni that are still coming to the games to reminisce about the good old days. Invite them to leave the stands for one special night and relive their baseball days with an alumni game and sell tickets to raise funds. You can also order some vintage looking spirit wear for alumni, players and fans, to purchase at the game.
Sell Vendor Space
Designate vendor tables at your home games and sell usage to local businesses. This baseball fundraising idea is an opportunity for these businesses to come to the games and sell their product, whether its food or goods, to the community and gain new exposure. You can sell to different vendors for each game or lock in a partner for the season. Your team may also want to consider selling exclusive rights for a local food truck to attend your games.
More Tips to Knock Your Fundraiser Out of the Park
Before you begin any of these baseball fundraising ideas,

set goals for yourself.

This should be how much you intend to raise and what these funds will be used for. Share these goals when you start fundraising. Donors are more likely to give when they know what their money is going towards.
You are the experts at baseball. Booster is the leading school fundraising expert. Use their huge offering of product sales, discount cards, custom gear, online fundraising platform and more to save time and exceed your fundraising goals so you can focus on a winning season.
Have your team members check with their families if the companies they work for have any matching programs. This can be an opportunity for you to literally double your funds! If you choose to work with Booster, they have an exclusive relationship with Double the Donation and can handle this step for you.
And always remember, your community wants to see your team succeed—they're your biggest fans!
When done right, these baseball fundraising ideas can also be a team bonding experience for your athletes. Working together for a shared goal encourages teamwork and strengthens the relationships they have with one another. This means you and your athletes can celebrate a winning season and reach your fundraising goals— that's a grand slam!
Learn more about how Booster can help make your next high school fundraiser a win.
Back to All Articles