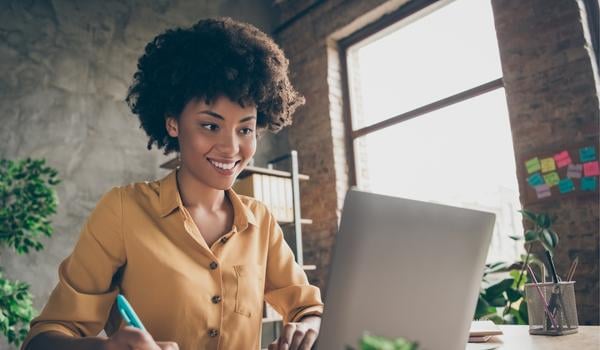 Top 5 Must Haves for a Successful Product Sale Fundraiser
There are many different types of school-wide fundraisers to choose from, and one of the most tried and tested is the good ole product sale fundraiser.
In this blog, you'll learn more about:
A product sale fundraiser is simply when participants sell a specific set of products, and the school gets to keep a portion of their overall sales as their profit.
Many schools choose this type of fundraiser at least once per school year based around a certain holiday or time of year. Having a successful product sale fundraiser is extremely doable – but there are a few things you'll want to make sure are in place before you begin one.
1 - Get a team together!
As with any fundraiser, it's important to gather a dedicated and enthusiastic team of people who are willing to be the driving force behind your success. Your team should consist of parents, teachers, and maybe even some students who are natural leaders!
The fundraising team should meet fairly regularly so they can be ready to organize all the details of the fundraiser, from getting the word out to participants and families, to gathering orders in an organized fashion, and making sure all deliveries are easily made.
2 - Have a specific goal/purpose
People are much more likely to buy a product for a school wide fundraiser if there is a specific goal or purpose behind it.
Tell everyone what their money will be used for! Is the school looking to purchase some new playground equipment? Does the gym floor need to be redone? Are you trying to provide every student in the school with an individual computer?
Make sure students know what they're raising money for too! They'll be more likely to sell more, since they know the benefit they're going to receive with their efforts.
3 - Offer online payments
In today's world, everyone wants the option to pay for things online. If you want to see a HUGE difference in sales for your product fundraiser, be sure to pick a product or company that offers online payment.
The easier it is for people to pay, the more likely they'll make a purchase. Plain and simple.
Be sure to have all the information available for how to pay online, or better yet set it up so their entire shopping experience is online. Good-bye paper catalogs and door-to-door sales!
4 - Time it right
If your product sale fundraisers is done in tandem with a certain time of year or holiday, make sure you time everything just right so your customers will get their product or gift when they need it.
Pro tip: It helps to launch your fundraiser when people are already in the mindset of needing a certain product or gift. It will inspire the to spend even more to support your school.
5 - Create incentives
As with every fundraiser, students usually need a little bit of extra motivation to sell as much as they can.
If the company you're using has their own incentives for high sellers, that's great! But that doesn't mean you can't add your own, too. You know your students and what they'll work hard for, so use that to come up with some amazing rewards!
Pro tip: Don't forget your teachers! Offer incentives for them to motivate your students to success as well. It keeps it fun and helps the momentum stay high your entire fundraiser.
Advertise early and often. Make sure participants are well aware of what they can earn. Have a daily announcement of who's in the lead to create a sense of friendly competition.


With these 5 tips for success, your school's product sale fundraiser will run smoother and go further than you ever imagined. You may even find that people in the community begin asking year after year when they can expect students to start selling again!
And because of that growing list of repeat customers, your fundraiser will become more successful with every year.
Back to All Articles