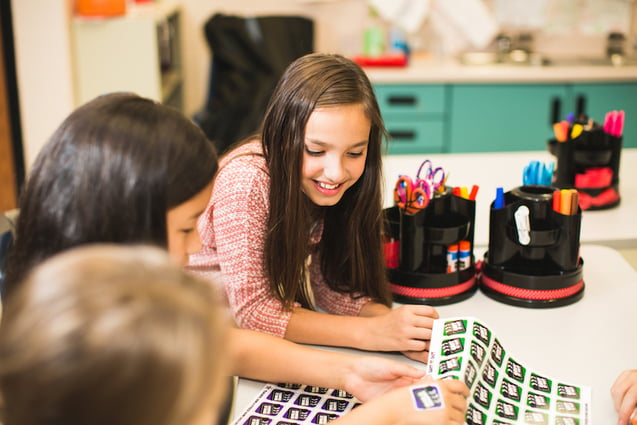 5 Most Popular Uses for Booster Schools Fundraising Money | Booster
At Boosterthon, we believe your students deserve the best educational experience possible. That's why we've created a hassle-free fundraiser that raises schools 70% more funds than their previous fundraiser.
In this blog, you'll learn more about:
But once the hard part of raising funds is over, your PTA/O still has to figure out the best use of those resources. To help you plan for the next school year, we've compiled a list of the top 5 most popular items Boosterthon schools buy with their fundraising money.
1. Computers (laptops, Chromebooks, etc.)
During 2014, American K-12 schools spent over $9 billion on educational technology. It's no surprise then, that one of the most popular items our schools are buying are laptops. And with Chromebooks retailing at around $169.99, they're very affordable for schools. (One of our school partners was able to buy a Chromebook for every student with their Boosterthon funds.)
2. iPads
In our Digital Age, it's vital for schools to offer up-to-date technology for students to learn with. Close behind laptops, iPads are quickly becoming a favorite educational resource for our elementary school partners. They keep students' attention, offer customized learning, and provide an abundance of educational apps.
3. Smart Boards
For the past several years, Smart Boards have been a go-to resource for elementary schools. They allow teachers to save their notes, share them with students, and do tons of interactive lessons. And with multi-touch interactivity, multiple students can work together or independently at the board with fingers or a pen.
4. Playgrounds
Research has shown that recess provides a variety of benefits for students in elementary school. But many schools have playgrounds that are badly in need of repair or renovation. That's why a large number of our partners choose to spend their Boosterthon funds on building a high-quality, safe playground for their students.
5. Field trips
Field trips have long been considered a wonderful educational experience for elementary school children. They allow students to learn in fun, new environments—museums, parks, festivals, and aquariums. It's no wonder, then, that many of our schools opt to spend their funds on enriching trips for students.
We've helped thousands of schools raise thousands of dollars for educational resources like these. Click here to learn more about how Boosterthon can help your school raise more funds through our hassle-free program.
Back to All Articles