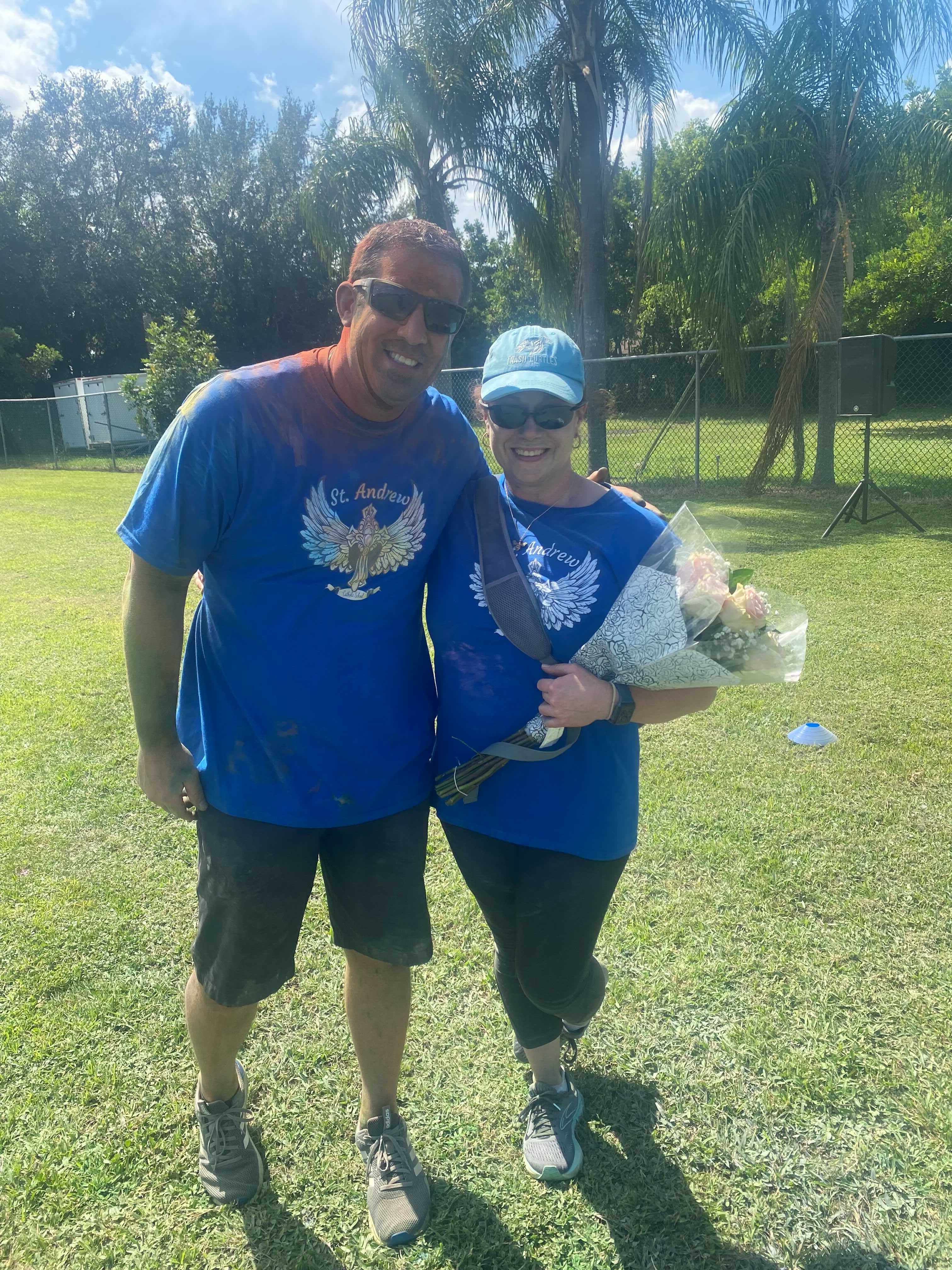 SEPTEMBER 2021 VOLLY AWARD: Kirsten Engel | Booster
At Booster, we believe that when schools are strengthened, communities thrive. And in every great school there's a group of volunteers who are committed to helping make their school the best it can be. That's why we created the Volly Awards – to honor the amazing parent volunteers who work tirelessly behind the scenes.
Each school year, we receive award nominees from around the country. Our Volly Committee then selects a monthly winner, who receives a $150 Amazon Gift Card and 50 custom shirts (courtesy of Booster Spirit Wear) for any event at their school as a thank you for their invaluable support of their school's students, faculty, staff, and community.
This month's Volly Award goes to….
Kirsten Engel [KL1]
We are thrilled to congratulate Kirsten Engel, parent volunteer for Saint Andrews Catholic School, as Booster's September 2021 Volly Award recipient.
A wife and mom of two children, Kirsten was nominated for the award by Principal ___ Nelson, who called her "an important volunteer who has helped raise hundreds of thousands of dollars for our school."
In fact, her efforts with Boosterthon fundraisers led to the purchase and installation of a new playground area, as well as the creation of a math lab and robotics lab!
Kirsten was selected, in part, due to her consistent service to the school. She has been a volunteer at Saint Andrews for more than 9 years! She served weekly in the lunchroom, helping students open containers, clean up spills, and, she said, "tying a lot of shoes."
She helped organize a school raffle and several 5k runs to raise needed funds. She also volunteered to drive students on school field trips.
Before leaving her job to focus more time on family, Kirsten was an Emergency Room nurse. At the request of the school counselor, she used her medical knowledge to develop a program on drug use, which she presented to 8th grade students. "I gave them some insight of the things I saw when someone came into the ER as a result of using drugs."
She also helped students with college prep, from encouraging them to make good grades and be involved in activities to helping them understand how the classes they take could connect to career choices.
Several years ago, Kirsten and a school employee were discussing the need for a new playground. She knew she needed an impactful fundraiser, but wanted one that was not related to candy or junk food, would be engaging for students, and wouldn't put a burden on parents or teachers. After some research, she knew Boosterthon was a good fit.
"Kids love the Boosterthon Color Run," she said. "So even after we had funded the playground, I knew we had to keep this going."
Kirsten has served as the program liaison between her school and Boosterthon for five years and says she is "absolutely" planning it again for next year. But, that one will be bittersweet as it will be her youngest child's last year at the school, marking her 10th year as a school volunteer.
When Kirsten was notified of her selection as a Volly Award winner, the entire school came outside to celebrate her. She thanked Principal Nelson and the Boosterthon team, but then focused on what matters most, the students.
"I thanked the students. I thanked them for being involved and contributing their efforts to make their school better."
We love that! Thank you, Kirsten, for all you do!
Back to All Articles