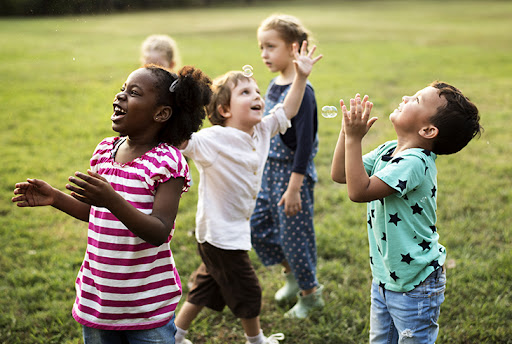 Retaining Donors and Volunteers: Tips from the Experts
Schools of all shapes and sizes often rely heavily on donors and volunteers to keep things running smoothly⁠. Without donors, you'd lack much-needed funding. Without volunteers, you'd struggle with event support, classroom assistance, and other day-to-day operations.
While you may have excellent recruitment strategies to get donors and volunteers in the door, do you have a plan in place to retain these groups⁠—and maximize participation⁠—over time?
If not, you're missing out! It's so much easier to keep the same donors and volunteers coming back time and time again rather than continuously seeking out new supporters. Make retention an essential component of your strategy!
In this guide, we'll explore four key tips from the experts to help you retain donors and volunteers:
Diversify your fundraising and event ideas.

Be sure that getting involved is as easy as possible.

Make the most of workplace giving opportunities.

Don't forget to show appreciation and recognition for support.
1. Diversify your fundraising and event ideas.
In order to retain both the volunteers helping with your fundraiser and the donors contributing to it, be sure to switch things up as often as you can.
For example, consider these unique and exciting fundraising and event ideas for your school:
Themed fun runs and walks (e.g., turkey trots, color or glow runs, Halloween costume runs, etc.)
Event-a-thons (dancing, reading, basketball hoops, bicycling, skating)
Fundraising content (like Boosterthon's character theme) that changes every year to keep students excited and engaged throughout your fundraiser.
Competitions and tournaments (bingo, dodgeball, kickball, etc.)

Matching gift

drives (independently or alongside additional fundraising ideas)
Don't get stuck in a rut! Ask your fundraising advisor for ideas to keep your fundraiser exciting for everyone. When you continue to diversify your efforts, donors and volunteers will be more likely to get involved once again.
2. Be sure that getting involved is as easy as possible.
One of the best ways to improve the volunteer and/or donor journey is to make sure it's quick and easy to get involved. After all, even the most dedicated supporters of your school are not going to be eager to jump through hoop after hoop to help partake in your upcoming event or fundraiser.
Consider these simple tips for simplifying the experience for donors and volunteers:
Utilize online giving to allow donors to support your campaign at any time, from any location, and using any device.
Accept donations in multiple giving methods including cash, credit/debit card payments, checks, bank transfers, and more.
Encourage volunteers to register for available event opportunities online and make it clear what you're asking of volunteers when they sign up to support your school.
Utilize automated or personal follow-ups reminding volunteers of upcoming events in order to reduce no-shows.
For both donors and volunteers, it's also a good idea to ask for (and really take into account) feedback from your school's key supporters. See what they like about your existing processes and be open to ideas on how to improve.
3. Make the most of workplace giving opportunities.
Workplace giving programs give employees the opportunity to get their donation matched by the company they work for. This type of benefit is offered by tens of thousands of companies as a way to support their employees' interests.
Did you know your school may be eligible to receive this type of corporate revenue?
Here's a brief overview of the two most common types of workplace giving and how they can benefit your school:
Matching gifts: Studies show that highlighting matching gift opportunities can

increase donor retention rates⁠

. This can be due to increased donor engagement and the impact they can have on your fundraiser.
Donors love causes that are doing big things. Matching gifts make this an increasing reality.
Volunteer grants: Similar to matching gifts,

volunteer grants

focus on those who donate their time (instead of money) to your cause. When an individual donates their time to your school, their company provides your team with a monetary grant (often equal to between $8 and $15 per hour volunteered).
Unfortunately, the vast majority of employees eligible for these types of corporate giving programs have no idea it's an option for them. In order for your school to benefit from these funding sources, highlight the opportunity every chance you get – in your fundraising appeals, volunteer communications, donation follow-ups, and more.
4. Show appreciation and recognition for support.
Finally, it's important you take the time to thank both your donors and your volunteers for their support of your school. It can be tempting to sit back and relax after pulling off another successful event or fundraiser, but you definitely don't want to forget this step.
Your donors and volunteers are crucial to your fundraising success. So make sure you show your gratitude! When you do, they'll be more likely to continue donating and volunteering in the future.
Here are a few of our favorite ideas to communicate appreciation:
Personal phone call thanking a donor or volunteer for their support
Handwritten letter signed by the school principal, PTA president, or another key figure
Public recognition, such as a physical display, social media post, newsletter feature, etc.
Free school merch, such as a hat, t-shirt, or lanyard
Instant, automated thank you letter upon donation
It's also a great idea to focus on communicating the impact your donors and volunteers have on your school. Consider sharing with donors and volunteers stats about this impact such as the total amount of funds raised or tangible benefits a classroom sees.
---
Your school's donors and volunteers are some of your most essential supporters⁠. To retain these wonderful people as long as possible, use these best practices as a great place to start!
Back to All Articles