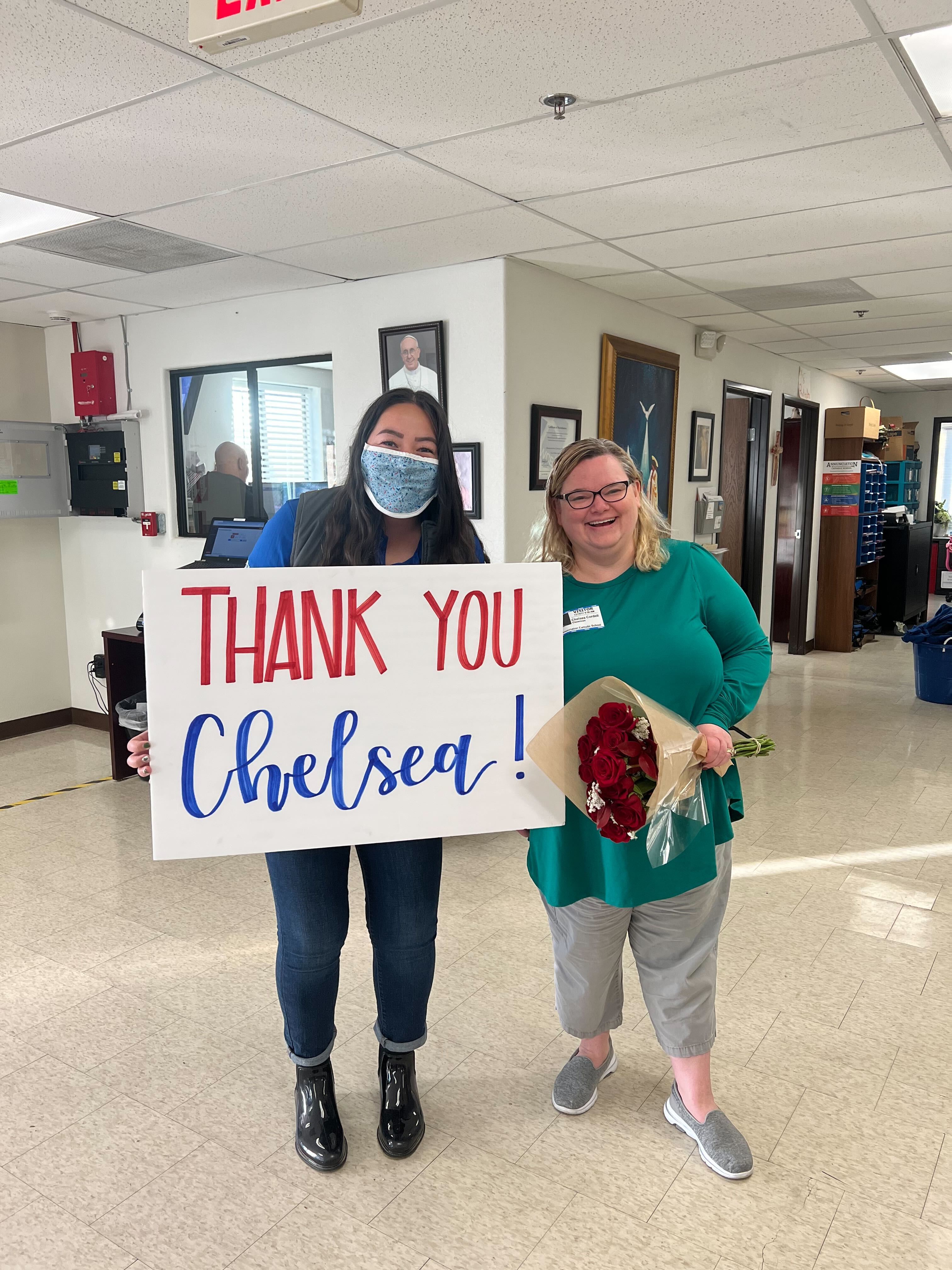 October 2021 Volly Award Winner: Chelsea Cordell | Booster
Boosterthon Awards Parent Volunteer
"I was kind of shocked, and also excited!" Those are the words of parent volunteer Chelsea Cordell when she learned she was being recognized by Boosterthon for her years of involvement at Annunciation Catholic School in Cave Creek, Arizona.
Boosterthon's second annual Volly Awards were created to honor the unsung heroes of schools and parent volunteers. These hard-working helpers always come through, organizing events, supporting teachers, and helping students in any way that is needed. As this month's Volly Award winner, Chelsea was presented with a $150 Amazon gift card and will receive 50 custom tee shirts from Booster Spirit Wear for Annunciation Catholic School.
A wife and mother of three children, Corinne, Izzy, and Sawyer, Chelsea has volunteered for more than a decade. While there's a lot to do in a school, Chelsea's passion is in fundraising. She became a Boosterthon fan years ago because she believes it's the most efficient way to raise significant funds for the school's needs. In fact, she has led a Boosterthon fundraiser in two different schools for the past nine years!
Chelsea was selected for the award because she always goes above and beyond, stepping into multiple roles over her long tenure of service to schools. In addition to helping with fundraising, Chelsea finds other ways to volunteer including working at the book fair, serving as a "room angel" (class parent), sitting on the school advisory board, and participating in the Catholic Identity Committee.
As a family, the Cordells enjoy spending time together. "We have really learned to treasure staying home," she said. "We love just having dinner and a movie night" – though she admits finding a movie that tweens, teens, and parents can agree on can get a bit challenging.
Keli McCann, development director for Annunciation Catholic School, helped organize a celebration at the school to announce the award. Students and faculty cheered on Chelsea and thanked her for her hard work and dedication to the students and the school.
Do you know a parent volunteer who needs to be recognized? Visit vollyawards.com and let us know how they make a difference in their school and community!
Back to All Articles