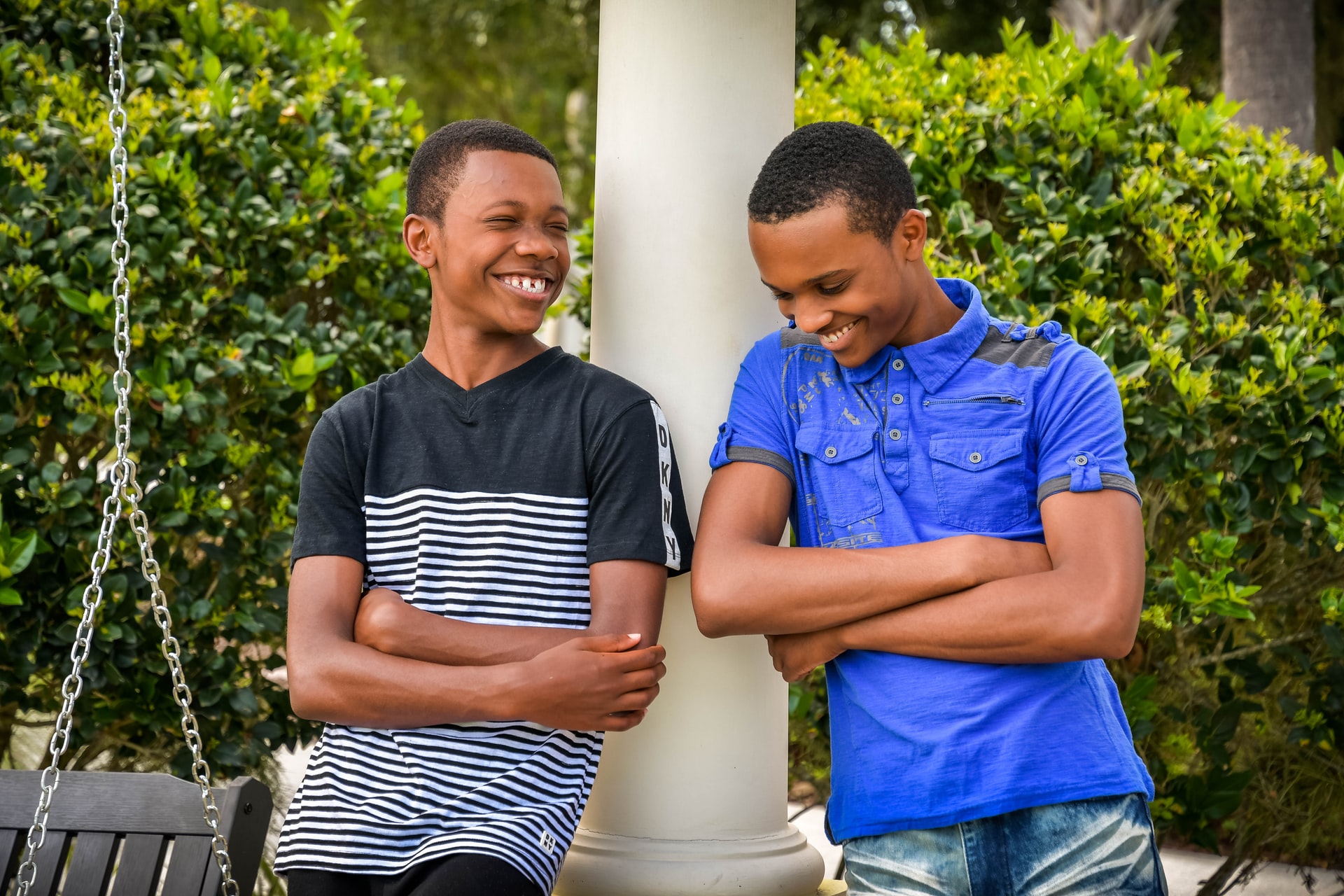 How Fundraising Can Help Promote Personal Interaction | Booster
In an increasingly digital world, more and more social and personal interactions are happening online. The world of fundraising is no different, with virtual events becoming ever more popular because of either convenience or safety concerns. Fortunately, school fundraising can still bring people together and promote personal interaction even in the age of social media and Zoom. Keep reading to learn how.
How Fundraisers Support Social Skills and Build Character
In recent years, educators have become increasingly aware of the importance of social-emotional learning. In this learning framework, schools aren't just responsible for providing students with academic skills and knowledge, but also helping them develop into healthy, happy humans. Believe it or not, school fundraisers are an important part of this equation.
In our many years helping schools organize fundraisers, one of the most common things we hear from administrators, volunteers, and students is that great fundraisers like ours do much more than make money. They also promote the social and emotional health of communities by bringing students, parents, administrators, and community members together for the good of the school.
The benefits extend to students, too, inviting them to work alongside classmates and trusted adults to take ownership and improve their learning environment in a way that enhances personal growth. A great restaurant night, dance marathon, or fun run is like a party - a party with a purpose.
As volunteers, you're familiar with the social and emotional benefits of fundraising as well. You know how good it feels to give back to your school and community. You might also notice that your fellow volunteers or PTA members become some of your best friends as you serve together.
School Fundraisers that Promote Personal Interaction
So how can PTAs/PTOs continue to promote personal interaction as they adapt their fundraisers to an increasingly online environment? Try some of the fundraiser ideas below.
Virtual Spirit Week
Spirit Week is a tried-and-true way to boost school spirit and get the school community excited about upcoming events and fundraisers. Luckily, it's an event that can be made virtual with just a little creativity. Simply encourage students and families to participate at home and to share photos or videos to social media.
Follow the tips below to get started planning your virtual spirit week:
Pick fun daily themes that students can engage in at home. Classics like Pajama Day are always a great option, but you can also choose academically valuable themes like "What Are You Reading?" to support students' learning. Show Us Your Classroom Day lets students and teachers express themselves and make personal connections, even if they're sharing

virtual "classrooms."

Share Spirit Week information with students and parents. Make sure students and parents know the dates, themes, and how to participate, including any guidelines they should follow when posting to social media. You can use free tools like Canva.com to create custom flyers and graphics for the event.
Create hashtags for the event. Encourage participants to tag their social media posts with unique hashtags created for the event, like "#[yourschoolname]pajamaday" or "[yourschoolname]spiritweek".
Incorporate spirit wear sales. If you don't already have one, set up an

online spirit wear store

and provide the link to students and parents so they can show off their swag during the week.
Virtual or Distanced Dance Party
Even if students can't physically meet in person, they can still participate in a fun, healthy event with a virtual dance fundraiser such as a Dance Fit dance marathon. Rather than having participants gather and dance in a single space like the gym or cafeteria, simply use a video conferencing platform like Zoom or Google Meet to invite participants to "join" from home. You will just need to ensure you have the technological capabilities to stream the music.
Worried about the practical aspects of hosting a virtual dance event? Boosterthon's Dance Fit fundraiser can be hosted entirely online or via a live event, and you have the support of the Boosterthon team to plan and host your event as well as collect donations afterward.
Social Media Contest
What better way to promote personal interaction than with a little friendly competition? Social media contests can be a great way to bring people "together" for something exciting and entertaining. Center the competition around a healthy, constructive activity, like a read-a-thon or art contest.
You can use the fun run model to ask donors to make donations in proportion to their sponsors' accomplishments (e.g., number of pages or books read), or if commissioning creative works, auction them to donors at the end of the contest. To incentivize participation, earmark some of the proceeds for prizes like gift certificates.
Keeping the Fun in Fundraising
Technology may be changing the world of fundraising, but not all change is bad. In fact, Boosterthon uses tech to bring people together, promote personal interaction, and raise money for schools every day. Learn more about our fundraising platform today.
Back to All Articles