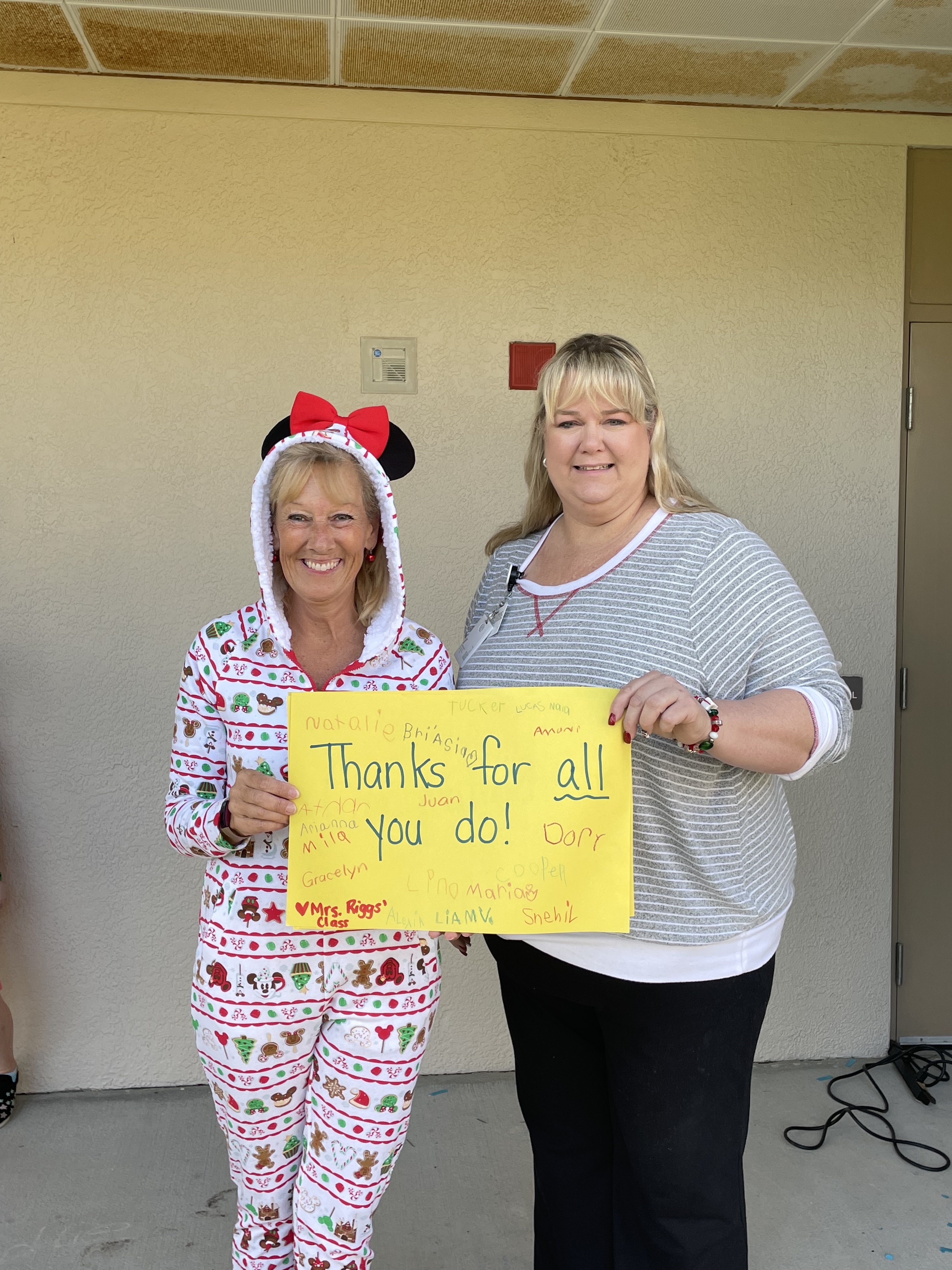 Booster Selects Kelly Foss as November Volly Winner | Booster
At Booster, we believe that in every great school there's a group of volunteers who are committed to helping make their school the best it can be. That's why we created the Volly Awards – to honor the amazing volunteers who work tirelessly behind the scenes.
We are excited to announce Kelly Foss, a 20-year employee of Symmes Elementary School, as the November Volly Award recipient.
A grandmother of three, Kelly was nominated by Principal Anna Rothenbush for always going above and beyond. For example, Kelly volunteers four days a week tutoring students in reading. When the school's beautiful butterfly garden went dormant, she brought her husband – and a tiller – to the school to till, replant, water and care for it. A year later, the garden boasted over 40 chrysalises that Kelly continued to care for.
Additionally, Kelly has served as the central coordinator of the school's Boosterthon fundraiser for eight years, serving as the primary contact, coordinating the event, and managing the money.
"In the early days with Booster, it was all cash and checks," Kelly said. She used to stay late at school to calculate the funds and handle the deposits for the school. "Now," she said, "it's much easier," since the program is digital and donations can be made online directly to the PTA.
When she took on the task of distributing the prizes to classrooms, she talked a local grocer into loaning her a shopping cart for two weeks. Year after year she borrowed a cart, loading and unloading the clunky thing into her vehicle each time until one year her perseverance and hard work inspired the store owner to donate the cart to the school.
Kelly loves wheeling the cart, affectionately known to students as "prize patrol," to classrooms - delivering surprises and getting smiles from students.
"Although Ms. Foss is no longer a parent at our school, she has been a member of the Shark family since the day we opened our doors," said Principal Rothenbush. "We are so grateful for all Ms. Foss does beyond her 'job description.' Her dedication to the school and its students is evident in all she does!"
Principal Rothenbush organized a special celebration to surprise Kelly on the day the award was announced. When Kelly walked outside, students rushed up to offer hugs. "I thought we were out there for a different reason, so I told the students we needed to get out to the courtyard," Kelly explained. She began to see signs students had made in her honor. Once she realized the festivities were for her, she was overwhelmed. "It was the most special thing to have everyone in the entire school there to recognize and thank me."
We thank you too, Kelly! Congratulations!
Back to All Articles