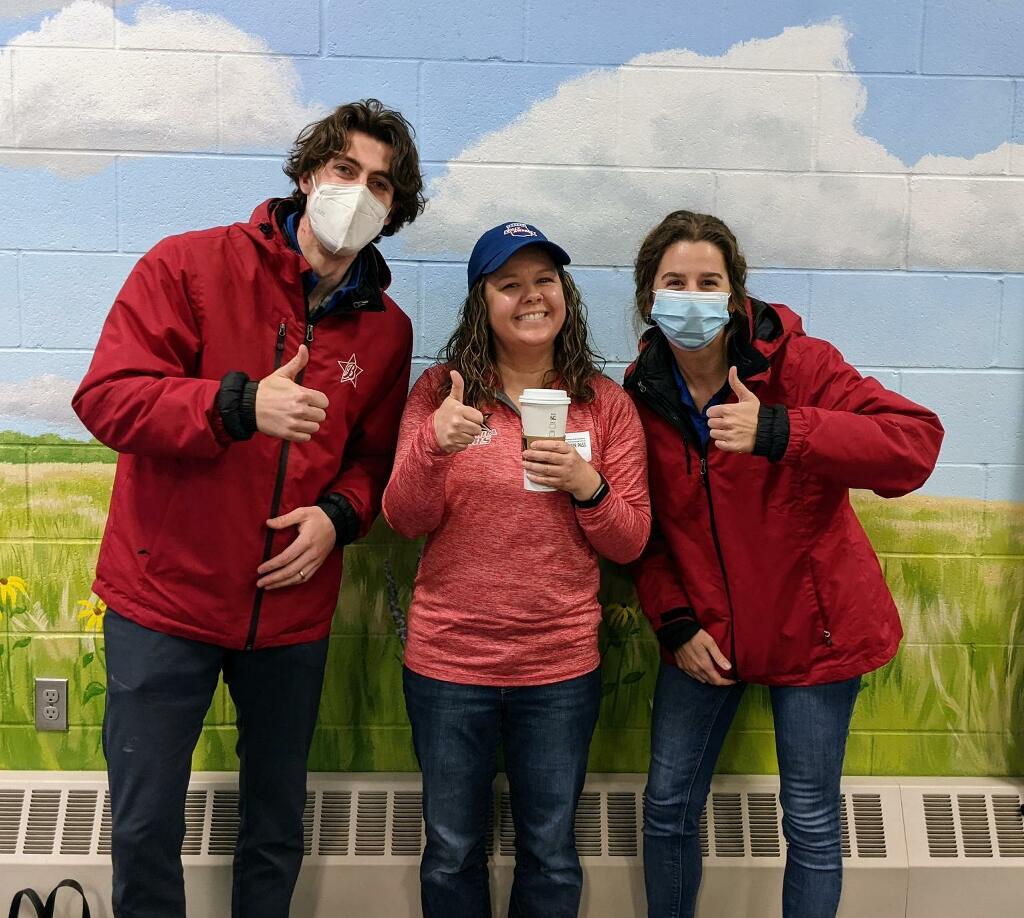 Booster Recognizes Volunteer Laura Knutson with Volly Award | Booster
Each month, Booster honors a school volunteer -- one of the unsung heroes who donate their time and energy to make local schools the best they can be for students, teachers, and the community. PTO Co-Treasurer Laura Knutson was selected as the January 2022 Volly Award winner for her dedication to Champlin-Brooklyn Park Academy in Minnesota.
"Laura is a treasured member of our PTO," said Katie Maas, who also serves on the PTO. "She has a dedication and energy for our school like nobody else I know. Laura single-handedly supported our teachers with delicious meals during conferences, packed up prizes for the Boosterthon Fun Run, and prepared gifts for our staff members, all in the same week! Her next initiative is to bring a popular jump rope team to our school for a fun recess program which incorporates activity and fun and diversity, reflective of all of our population."
A busy mom of two sons, Laura has been volunteering at the school for six years. She's in her second year serving as co-treasurer for the school's very active Parent Teacher Organization. Some of their activities include:
Staff appreciation meals and activities
Bus patrols
"Kindness Team" which seeks to recognize students for showing compassion and care to others
Books for the Media Center and an "Author in Residency" program
School's annual fifth-grade celebration
Virtual Bingo to bring the school community together even though they couldn't gather in person
Popsicles with the Principal, which allowed newe students and their families to meet and spend time with Principal Matthew Brain and his family in a relaxed environment
During the pandemic, the end-of-year, environmentally focused, two-day capstone trip was canceled. Through the PTO's fundraising efforts, Laura and her team were able to design a virtual option to help ensure students got to participate in the exciting and educational programming they deserved.
Laura credits the Boosterthon fundraiser as one of the reasons her PTO is able to support the school so extensively. She said one important accomplishment is being able to provide financial support to the school for their Recess Resource – an employee who leads games and activities for social-emotional support for students.
But she notes it could not have happened without help from the entire PTO team and others. "We couldn't have done many of these activities without the very generous support from the parents and families of our school," Laura said.
Laura is not the only volunteer in her family. Both sons are Cub Scouts and she served as a den leader for their pack. Her boys also help her with PTO duties, filling teacher mailboxes with flyers or helping out with various activities. Laura points out her husband is both helpful and supportive. In fact, on the day the team surprised Laura with this award, her husband was home preparing food for a school event.
Ultimately, Laura says volunteering is about being able to help not just her children, but all the students at the school.
"She works tirelessly to bring positivity and love to our students, staff, and families," said Maas. "We are so lucky to have Laura on our team."
Back to All Articles