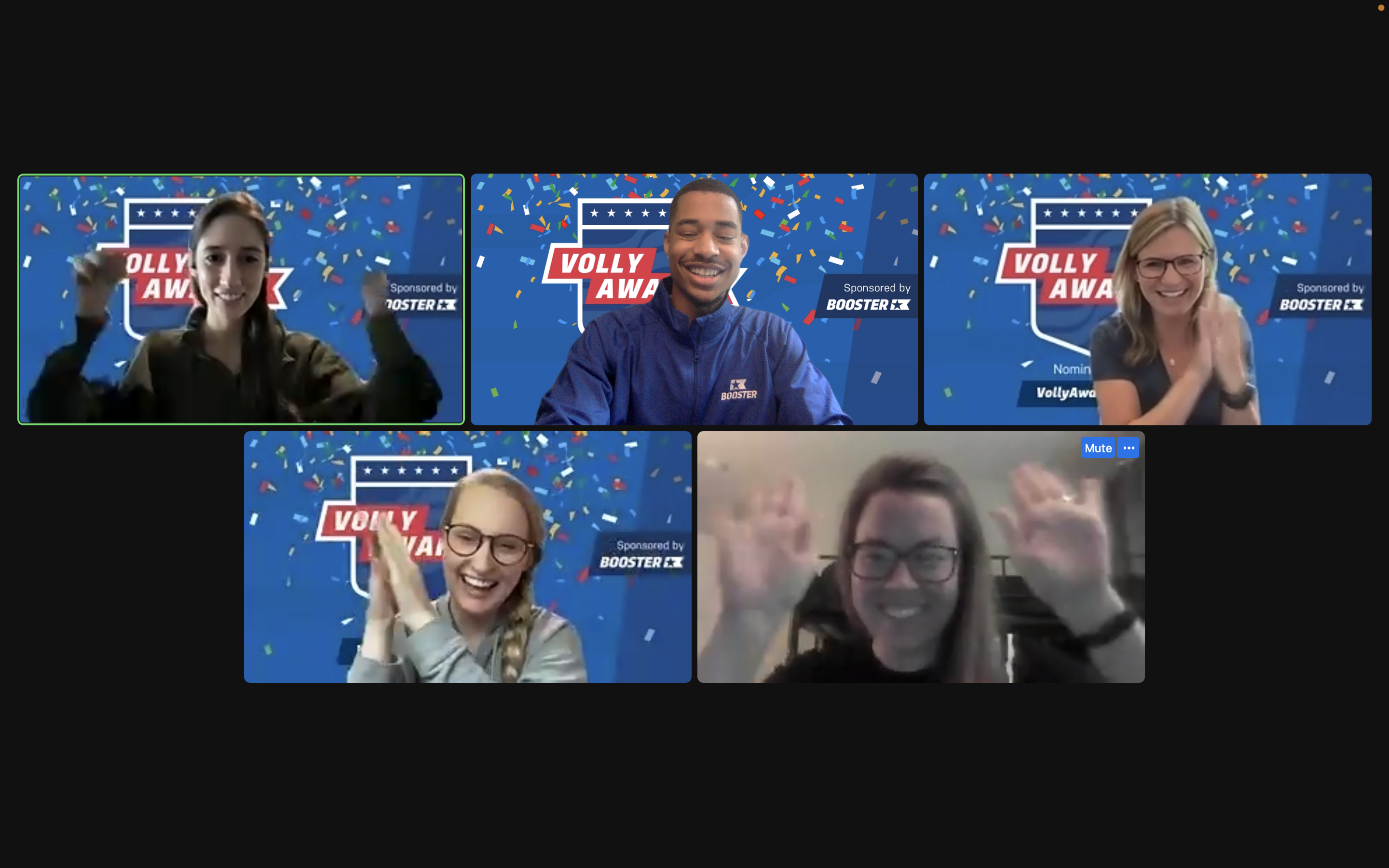 Amy Oledzki Receives Volly Award for Service to Schools | Booster
When it comes to volunteering, Amy Oledzki is a superhero. Her get-it-done attitude, coupled with a heart for the entire community, makes her the perfect candidate to receive the April Volly Award.
A mom of three children, ranging in age from 4 to 11-years-old, and Event Coordinator for Big Brothers, Big Sisters of Beaver County, Amy helps at Bon Meade Elementary as a member of the Parent Teacher Organization. Among other activities, Amy helps find sponsorships and raise donations that allow the purchase of rewards for a school-wide positive behavior initiative. She also finds time to volunteer for the Moon Crescent Athletic Association, serving as Communications Commissioner for the football and cheer programs.
When she realized the elementary school needed playground balls and requested help from friends in the community, she quickly received a donation of kickballs with a card from "Your Friendly Neighborhood Spiderman™." Inspired by the clever donation, she posted a photo of the gift to social media.
Soon soccer balls, footballs, hula hoops, chalk, jump ropes, and other playground equipment were being delivered to her home all "from" various superhero characters. Someone even left a sign in her yard calling the volunteer effort "Operation Ball Drop."
The program was such a success, Amy knew she had too many balls for one school, so she spread the wealth to the entire community. Her efforts resulted in more than 40 assorted balls and toys being delivered to each of the five local elementary schools in the district!
In addition to helping the schools, Amy also volunteers in her neighborhood.
During the pandemic, she organized food trucks to come to her community for a block party type of event. It was great for people to get out of the house – at a safe distance – and allowed them to support struggling restaurants and food truck owners. "I love being able to support and buy from local businesses whenever we can," Amy said.
She also works with a team of volunteers to plan and execute "Lights of Love," a holiday lights fundraiser. This event has supported a police officer's widow and their family, as well as a community member in need of financial support for medical costs.
Whether she's ordering pumpkins for painting with the principal or organizing goody bags and a coffee truck for staff appreciation, Amy's efforts have not gone unnoticed. Her son recently asked if he could use his own money to buy donuts for everyone in his class. They had finished their state tests and he wanted to reward his friends. "This is not an accident," she thought. Amy knew he was learning the importance of serving others.
Boosterthon knows every great school is supported by parent and community volunteers who work quietly behind the scenes to positively impact students. Friends say Amy is highly motivated and does whatever it takes to get the job done.
"I think it's because of my dad," Amy said. "He was a teacher and coach and believed strongly in investing in and giving back to his community. He didn't say those words to us; he just showed us through his actions."
Amy said she was honored to receive the Volly Award. "Getting recognized is great," she said. "But I love giving so much more."
We think that's clear! Congratulations, Amy!
Back to All Articles