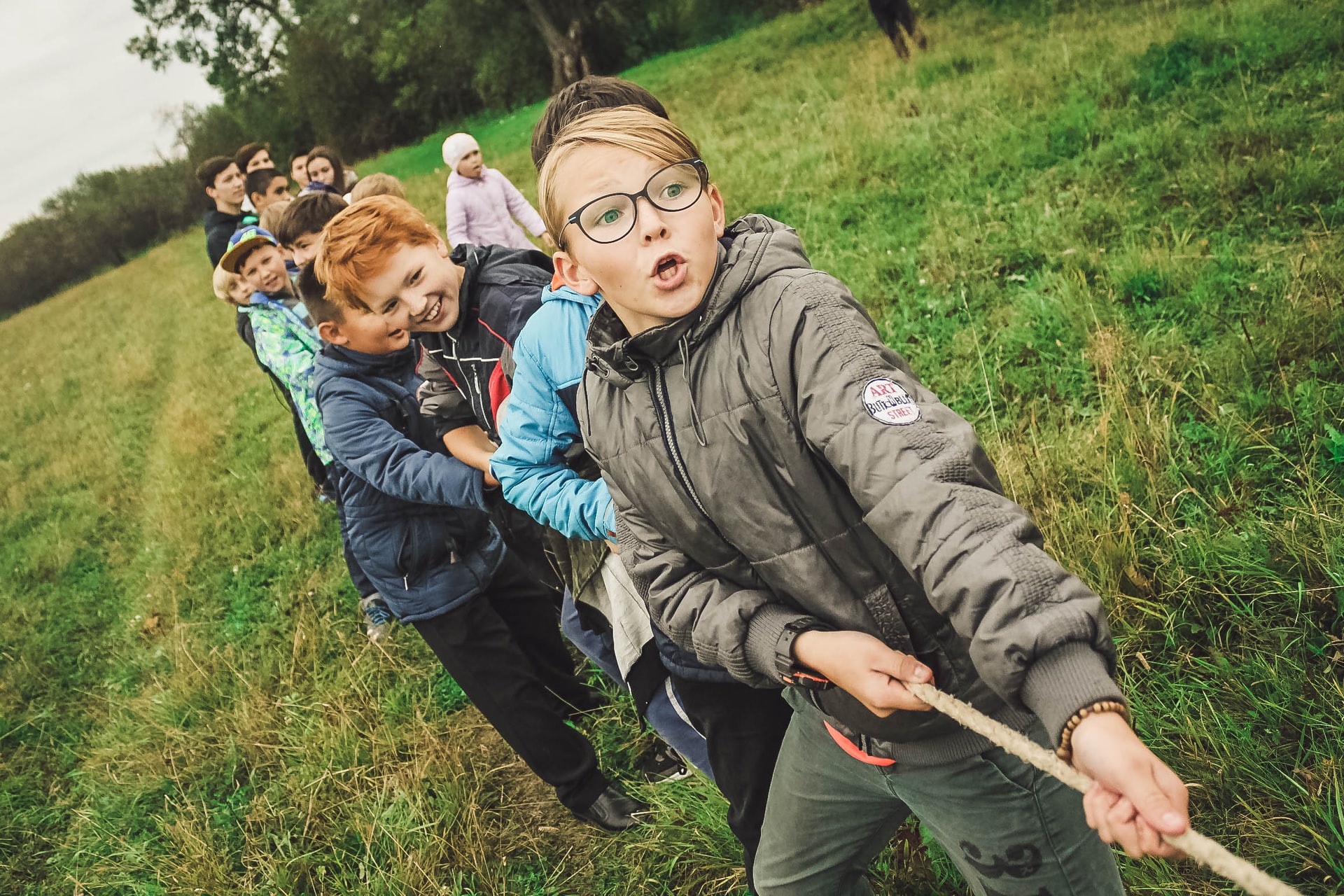 7 Small Changes to Raise More for Your School This Year | Booster
Your school is doing great work, but you know you could be doing more if you had the funding you need for additional programs and services. That's why you're focused on fundraising – you want to help your faculty, staff, and students have the resources they need to grow and learn.
However, chances are, you're not raising as much as you'd like. That's a common cause of frustration among schools of all sizes. Many schools are worried that in order to really succeed with fundraising they need to make huge changes or spend tens of thousands of dollars… but nothing could be further from the truth.
In this article, I'll show you seven small changes you can make in your fundraising program that will allow you to raise more money for your school this year, without taking a ton of time or money to implement.
#1: Put together a non-board fundraising committee.
In order to raise more money for your school, you need help with reaching out to as many networks as possible. This means finding people to help you connect with groups of parents, alumni, and community supporters to get them involved with your fundraising efforts.
One of the best ways to accomplish this is by putting together a non-board fundraising committee and asking well-connected donors and supporters to join. Each member pledges to help you by inviting their contacts to fundraising events and non-ask events, setting up phone calls and meetings for you, and holding house (or office) parties to help you raise money for your school.
#2: Run at least one online fundraising campaign each year.
Every school should be running at least one online campaign each year. Online fundraising is the strategy where you use online platforms like Direct Give or Pledge-a-thon to set up a campaign page and fundraising goal and get your alumni, parents, and other supporters to share the page via e-mail and social media, asking their friends and family to donate.
Online fundraising works particularly well for schools looking to fund a particular need, such as purchasing sports equipment, renovating a classroom, or raising a certain amount to fund your scholarship program. That being said, some schools also use online fundraising to raise unrestricted donations to fund their general needs.
#3: Cast a bigger vision than "alumni should give because they went here."
There's a saying in fundraising: "Big gifts go to big visions. Small gifts go to small visions." If you want to raise big gifts and beat your yearly fundraising goals, you need to cast a big vision for your donors. Don't assume that donors will give simply because they are alumni (or current parents). You need to give your donors a reason to give.
How is your school different from all of the other schools out there? How are your students, programs, and/or community unique? How is your school changing the world (or your own town or city)? Donors want to get caught up in a story bigger than themselves. It's your job to tell that story, cast a big vision, and ask your donors to invest in your work and mission.
#4: Use technology to make it easy to give.
Thanks to technology, it's never been easier to raise money. Gone are the days where every fundraising letter needed to be licked, stamped, and sent through the mail… and every gift needed to be made by cash or check.
Today, you can stay in touch with supporters through social media, send fundraising appeals via e-mail, hold online fundraising events, and collect donations right on your website. Embrace fundraising technology to make things easier for your volunteers and to allow you to reach donors faster and cheaper than ever before.
#5: Call 3 donors every week.
This is one of the most important yet least utilized strategies in all of school fundraising. Calling 3 donors per week… every week… will transform your fundraising and have you raising more money in under 60 days. Your donor calls don't need to be long – but they are a great way to build donor relationships and keep your school top of mind for your donors and prospects.
Have your advancement director, board members, or principal call donors to check in, say thank you, give updates, and ask for advice. Most calls shouldn't be asks. They should be cultivation calls that serve as simple donor touch points.
It's also important to note that many (if not most) of your calls will go to voicemail. That's ok! Leave a message and count the call as complete. Your donors will still feel cultivated and cared for, even if they don't speak to you.
#6: Make clear and direct asks in your fundraising letters.
One of the most common complaints I get from schools when it comes to fundraising is that they are not raising enough from their fundraising letters. Yet, when I look at their fundraising letters, I often find they aren't making actual asks, or their asks are wishy-washy and indirect.
Good fundraising asks are clear and direct. They are questions that require a yes or no answer. They ask for a specific amount, or a range of specific amounts.
There's a reason you see so many fundraising letters with asks that say, "Would you be willing to make a gift of $250, $100, $50, or whatever you can afford to help our students achieve their dreams today?" It's because asks like that are clear and direct, they give a range of suggested giving amounts, and they work.
#7: Run a formal board giving campaign each year.
If your school has one or more boards (including a board of trustees, an advisory board, an alumni board, etc.), it's important to strive for 100% board giving. This means every board member gives at least something to support your school philanthropically each and every year.
The best way to reach 100% board giving is to run a formal board giving campaign at the same time each year. Start by sending a letter or e-mail from the board chairperson to each member of the board outlining the board giving campaign, its fundraising goal, and the process of making a pledge. Make a direct ask for each board member to pledge a donation that will be paid over the course of the school year. Talk about the board giving campaign at your board meetings, and follow-up by e-mail until each member has made a pledge.
Over time, your board members will become accustomed to your board giving campaign and will look forward to making their pledge every year.
About the Author
Joe Garecht is the President of Garecht Fundraising Associates and has spent the past 20 years helping schools and non-profits raise the money they need to thrive. He is also the Founder of Go Beyond Clients and the author of several books on fundraising.
Back to All Articles