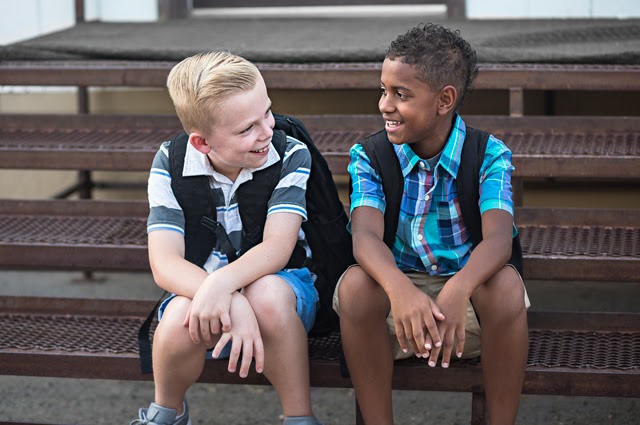 5 Main Reasons Schools Love Corporate Matching Gifts | Booster
Thousands of companies offer generous corporate matching-gift programs⁠—many of which match employee donations to schools and other educational institutions.
These corporate giving initiatives allow donors to stretch their gifts even further without having to reach back into their own wallets. This enables fundraising organizations to double their campaign success with less time, effort, and resources required.
These are just some of the great advantages of corporate matching gifts!
In this guide, we'll share the five main reasons schools love corporate matching gifts and how they can improve your fundraising efforts. Specifically, we'll cover the following benefits:
Fundraisers receive bonus donations from businesses.

Matching donations lead to a higher number of donors.

Donors often increase their gift size when a match is offered.

Matching gifts go well with other unique fundraising ideas.

Schools build and develop corporate partnerships.
Ready to dive in with matching-gift fundraising? Let's start with one of the most recognizable reasons for matching-gift appreciation.
1. Fundraisers receive bonus donations from businesses.
Perhaps the most notable benefits of matching gifts for schools are the corporate "bonus" donations they receive from their donors' employers. In fact, many even think of corporate gift-matching as a "buy one, get one free" sale on charitable donations.
Your school simply goes through the process of soliciting a donation from an individual supporter (such as a students' family member). They make their gift and secure an additional donation from their employer on your behalf. It's easy money!
Specific processes can vary, but matching-gift fundraising typically looks like this:
An individual makes a charitable donation to a school or other organization.

The donor researches whether their employer offers a matching-gift program and what the eligibility requirements are.

If the donor's gift qualifies for a company match, they complete a simple online form requesting the corporate donation to the organization.

The employer verifies the initial gift made with the organization through a donation receipt and ensures that the gift falls within their match-eligibility guidelines.

The employer approves the match request and submits their matching gift to the organization.
Voilà⁠—your school receives two gifts in one! This can be particularly helpful in reaching lofty campaign goals in even less time.
2. Matching donations lead to a higher number of donors.
Matching-gift research from Double the Donation reports that 84% of individuals surveyed stated they'd be more likely to give charitably should their donation be matched.
This can be a great way to encourage donors to give, especially those who might have been on the fence about taking the next step to become a donor. So not only will you receive bonus donations made by the matching-gift companies, but you'll also collect more individual gifts in the first place!
Consider this example: a dedicated supporter is interested in giving to your current fundraising campaign. However, they're on a tight budget, and the most they could shell out for your cause is $25. They may think to themself that it's not even worth it and ask, "What can my relatively small donation really do for this school?"
But when they find out their employer would match their donation at a dollar-for-dollar ratio, they decide to take the plunge. Now, although still only providing $25 from their own wallet, they know that their gift is able to make $50 worth of impact once the school receives their employer's match!
3. Donors often increase their gift size when a match is offered.
The aforementioned research studies from Double the Donation also show that 1 in 3 donors indicated they'd make a larger donation if a match were being offered. As a result, fundraising appeals that highlight corporate matching opportunities tend to see a 51% increase in donation size on average.
The logic behind these findings can often be summarized into one of the following reasons:
Supporters are interested in increasing their gift impact. For example, you might have a donor who is interested in supporting your online giving campaign to purchase school supplies for students in need. They plan to give $50 to the fundraiser and have been informed that their contribution will support five students' learning needs. When they consider that requesting a corporate match for their donation will ensure ten students receive supplies, they're thrilled. So much so that they decide to up their initial gift to $100, secure a $100 match from their employer, and help out TWENTY students instead!

Supporters must up their donation size to become eligible for a company match. Other times, donors decide to increase their intended donation when they realize the amount they had originally chosen would not qualify for a match from their employer. For example, imagine a donor was planning to make a $40 donation. Unfortunately, they discover their employer will only match gifts that fall between $50 and $10,000. In order to qualify for a match, they up their initial donation to reach the minimum donation amount.
In each of these scenarios, your school receives more money toward its fundraiser than it likely would have⁠—and that's not even including the employer's matching gift!
4. Matching gifts go well with other unique fundraising ideas.
Matching-gift fundraisers don't have to be an exclusive opportunity. In fact, including matching-gift opportunities with your fundraising ideas and events can be a quick and easy way to maximize your profits without having to plan an entirely separate campaign.
What can you plan that goes well with matching gifts? Here are a few of our favorite examples:
Event-a-thon and run/walk/rides

Dedicated giving days

Online donation campaigns

Text-to-give
The opportunities are endless! We recommend starting with one of your school's most popular fundraisers. Perhaps you have an annual fun run such as those put on by Boosterthon that students, families, and staff look forward to each year.
Highlighting matching gifts during your event planning and communications can be a fantastic way to elevate your fundraising goals and collect more dollars for your school than ever before!
5. Schools build and develop corporate partnerships.
Matching gifts aren't the only form of corporate philanthropy. They're just one of the easiest! You can make a note of which corporations offer the most generous company matching programs to determine which might be the best corporate partners in fundraising initiatives going forward.
For example, if you notice a lot of your donors work for a local car dealership that offers a 2:1 match ratio of up to $20,000, you might want to reach out to the dealership and introduce ongoing partnership ideas. You already know the company is particularly philanthropic in nature, so they may be more inclined to say yes.
---
With the right tips and tools, your school will be sure to reap the vast benefits of matching-gift fundraisers. And remember⁠—your individual donors and corporate matching companies love these opportunities as well.
Now that you see why matching gifts are so great for school fundraising groups, it's time to get started!
Back to All Articles