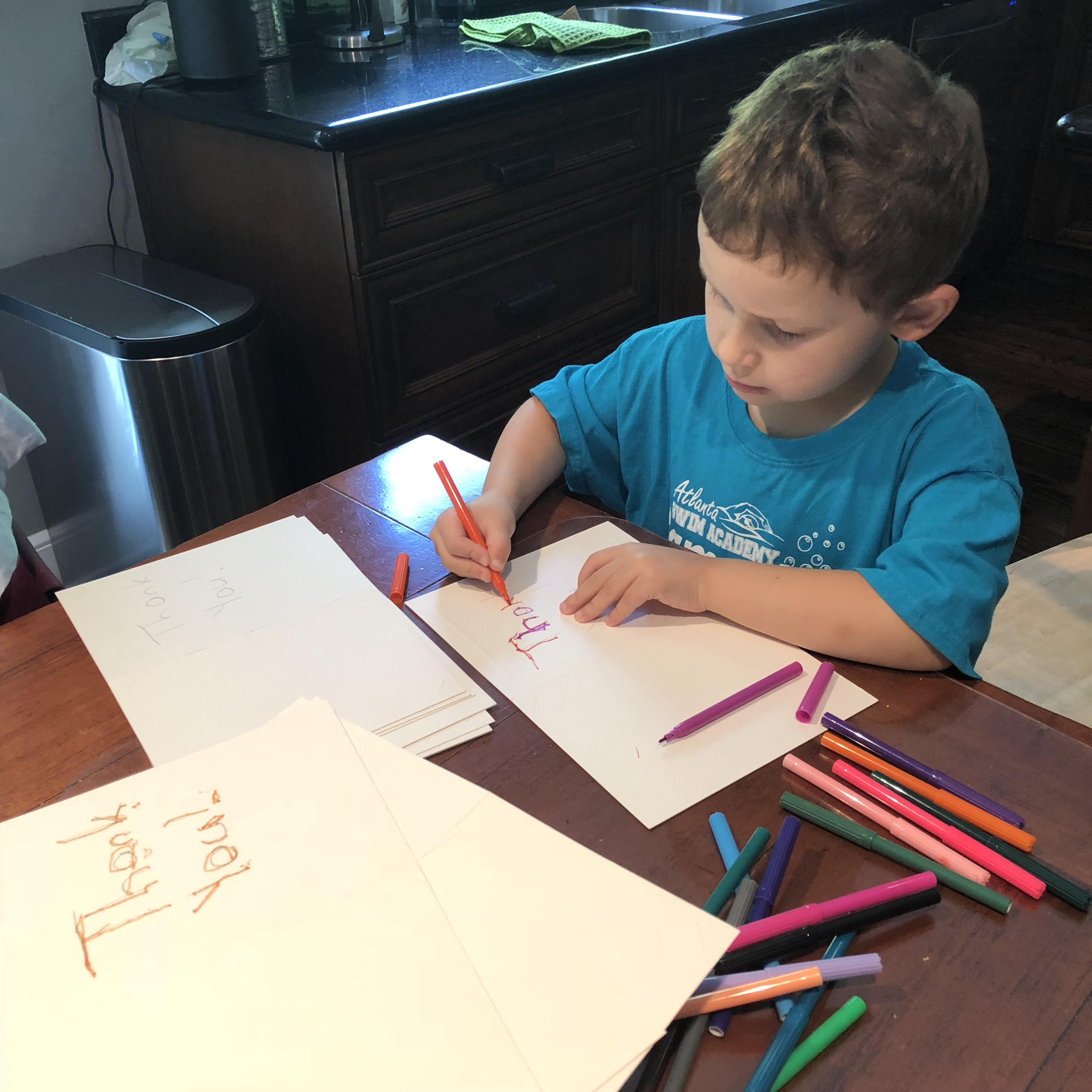 Teacher Appreciation Ideas During Virtual Learning | Booster
I never planned to be a teacher, but here I am playing 'Teacher Mother' (as my 7-year-old son has taken to calling me). I too joined the ranks with millions of other parents who've answered the call to teach on behalf of the nation's teachers – and perform live, without a net, and for the toughest students of all (your own children).
I thought, 'How do I even begin to fill the very big shoes of my children's actual teachers (read: professional educators)?' I realized quickly that I needed to stop trying to live up to their standard and focus on being the best 'Teacher Mother' I can be, where I am now, which is definitely not a classroom. So, I do what I do best: Practice the art of intentional celebration and spontaneous gratitude – two things that come more naturally to me.
As a room mom and an active member of our school's Parent Volunteer Association, it's only natural that I would feel compelled to make sure my family is showing our appreciation for all of the teachers and administrators at the school. As I started to think about things we could do, I realized this is something I can actually teach – and that the "curriculum" I've outlined below is something that could benefit a far more than my children's teachers. These are gestures owed to every single educator out there, doing everything they can do to support us as we do our best to fill in for them.
So…Here Are My Top Ten Teacher Appreciation Ideas:
Gratitude Letters, Cards & Videos

Have students make a card or write a letter and send them to the room parents to share with teachers. Then, wrap up the letters and cards in box with a gift card to a favorite small business in town. You could also compile video clips of students delivering a personal thank-you to their teachers. Services like Animoto make it easy to put these clips together – and even put it to music.
"My Teacher is Awesome" Zoom Background

If your school is using Zoom for video conferences, consider creating a celebratory background that you can secretly give to your students to upload to their Zoom accounts and turn on to surprise their teacher one morning. Download here!
Have students leave a voice message for their teacher and put those audio messages in a keepsake. You can help students get started by asking them to finish these sentences about their teacher: (Teacher Name) is amazing because… or (Teacher Name) makes me feel special when…
Whether you are a PTA/PTO leader, school administrator, room parent, or you just know someone who is a teacher, let's rally together to show these amazing educators some extra special love this year.
------
Author: Kim Miller
Kim is a full-time working mom with two children, ages 4 and 7. Right now she spends her days attempting to fill the big shoes of her children's teachers while supporting her colleagues and clients (she's Booster's VP of Marketing), and taking parenting webinars to learn new strategies to keep the peace with everyone under one roof for a lengthy period! Kim's also an active member of her school community (in-person and virtually), serving as a room mom, a member of the Parent Volunteer Association, and the chairperson of the school's fun run.
Back to All Articles