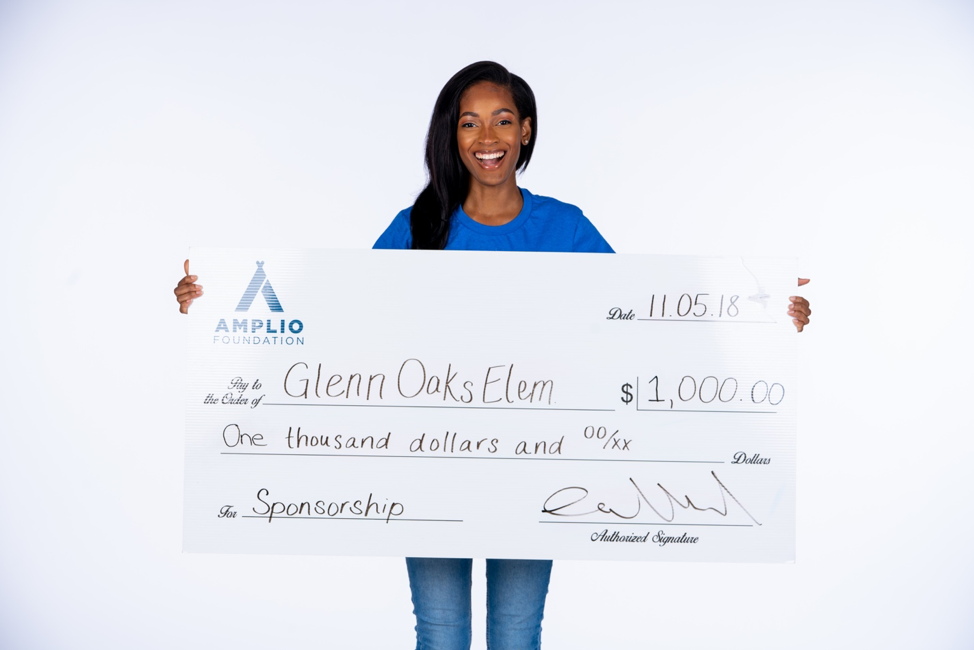 The Ultimate Guide to Securing Sponsors for Your Spirit Gear Order
At Booster Spirit Wear, we want every student to experience the joy and pride that comes from wearing their school's custom shirt. That's why we love helping schools secure sponsorships to cover the costs of their custom shirts. We know you have limited funds to accomplish big goals, so we want to help you get enough sponsors to cover the cost of your order—and potentially even make a profit!
This post outlines seven simple steps to getting sponsorships for your school. In 2017 alone, schools that used these steps and resources raised over $2 million to fund their shirts and schools. And don't forget, your Spirit Wear Consultant will be there to assist you every step of the way.
1. Determine Your Fundraising Goals
Before you begin, it's important to determine how much money you want to raise. Do you just want to cover the cost of the shirts? Or do you want to raise a little extra to add to your PTA/PTO budget? Having a clear goal will help motivate you as you're gathering sponsors.
2. Brainstorm Potential Sponsors
After you've set your goal, you're ready to brainstorm the best partners for your school. Grab a few members of your PTA/PTO and write down as many local businesses as you can. Pro Tip: Start with any school families who own local businesses.
3. Create Sponsorship Packages
Now that you have your financial goal and list of potential sponsors, it's time to create sponsorship pricing levels. Some schools prefer to customize their sponsorship levels, while others simply use our standard sponsorship levels. Regardless of which you choose, do not make the mistake of undervaluing your sponsorships. Remember that students will wear their shirts throughout the year and become "walking billboards" for sponsors. The goal is to offer fair pricing to sponsors that still achieves your financial goals.
4. Go Get Sponsors!
Now it's time to find some sponsors! Schools tend to be more successful at engaging sponsors by using a variety of communication channels. Included below are three editable resources to help you communicate with potential sponsors. In order to reach the most possible sponsors, make sure to leverage all of our resources.
We recommend starting with businesses your school already has connections with, then moving on to businesses owned by parents in the school. Also, when it comes to finding sponsors, it's easier if a group of volunteers work together. That way each person just needs to find one or two!
5. Collect Sponsor Logos
You got your first sponsor—now what? First, we recommend asking for payment to secure their placement on the shirt (all money is given directly to your school, PTA, or PTO). After that, make sure to request a high-resolution logo to be featured on the shirt.
6. Add Your Sponsor Logos to Your Mock-Up on the Design Studio
This will help you keep track of your committed sponsors. Using our online Design Studio, you'll be able to place the logo where you want it on the back of the shirt. Remember, if you have trouble with file types or uploading, your Spirit Wear Consultant is there to help. Your mock-up will then be reviewed by one of our designers before being sent to print.
7. Thank Your Sponsors
It's a big deal when sponsors commit to partnering with your school and sponsoring your shirts. So don't forget to thank them! To help you express your gratitude, we've have included an editable "Thank You Letter" resource below.
Custom shirts are our most popular lap-marking option for a reason. Schools love them because they foster inclusivity, increase school spirit, and can raise additional funds. And with the help of our resources and Spirit Wear Consultants, you can provide a custom shirt to every student at no cost to your school or families. Now that's the spirit!
Back to All Articles