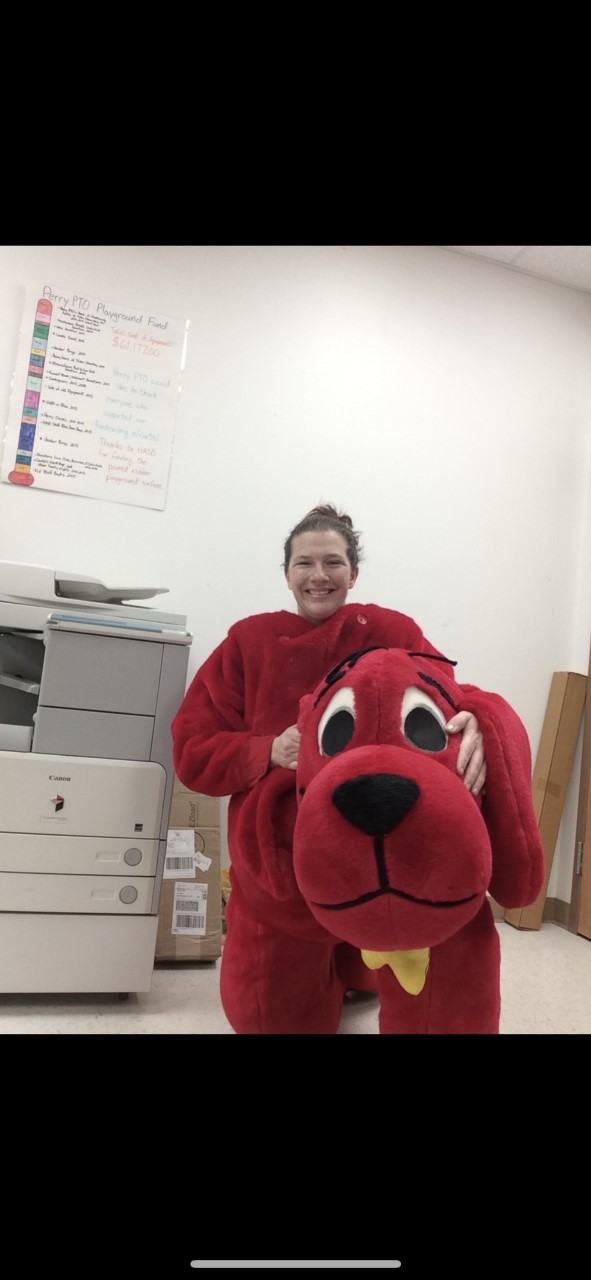 October Volly Winner: Ali Haines
That saying "if you need to get things done, send a mom" could not ring truer when describing Perry Elementary School PTO President Ali Haines, our October Volly winner. From coaching to fundraising to volunteering, Ali has her hands in just about everything in her local school and community, all while juggling her job as a preschool teacher and the needs of her own two children. And she makes it all look easy!
Ali began volunteering nine years ago because she wanted to give back to her small community. Over the years, she has volunteered in the library; started a math club; coached a variety of sports; aided summer programs; managed the local pool; and dedicated her time to the school's PTO, from chairing committees to serving as president for the past three years.
Although Ali's own children are now in high school and middle school, she continues to dedicate her time to the PTO to inspire future generations. She is even starting to see some of her former preschool students coming through the elementary school she's working to raise funds for!
Ali particularly loves projects that help parents be a part of their children's education, and she shared this is why Booster's Fun Run is one of her favorite events. "Students get to experience the excitement of running together as a group and their family's cheering them on." Ali has helped raise money for big projects such as funding her school's playground and building an outdoor learning pavilion.
Leading her PTO through COVID-19 has been a challenge, but Ali is committed to helping build the volunteer organization back up before passing the torch. Her commitment has paid off with her bench of volunteers steadily growing.
On a personal front, Ali has been dealing with her own challenges as she battles cancer. Her treatment schedule and how she is feeling can disrupt her weekly activities. But Ali remains positive as she does with everything in her life and serves as an inspiration to others.
"This past summer Ali was diagnosed with a significant health illness, but she refuses to let it slow her down. I can't think of any person who demonstrates the characteristics of a selfless, kind, compassionate volunteer more than Ali Haines," says Andrea Berger who nominated Ali for this award.
As a former librarian, Ali is particularly passionate about reading. And so in her "spare" time she created a Little Free Library outside of her home. It's a place for people passing by to borrow a book or drop one they no longer need for someone else to borrow. Ali's local public library is eight miles away, so she decided to make access to books simpler for families. She encourages others to set up their own Little Free Library!
As a Volly winner, Ali scored 50 custom shirts; a $150 Target gift card; and some well deserved Booster swag such as hats, mugs and keychains! And in the most fitting way possible, Ali's school celebrated her win by surprising her with a Trunk-or-Treat event with 300 students and 25 decorated cars. An event for Ali to attend and enjoy spending time with the community she has dedicated so much of her time to support.
Back to All Articles