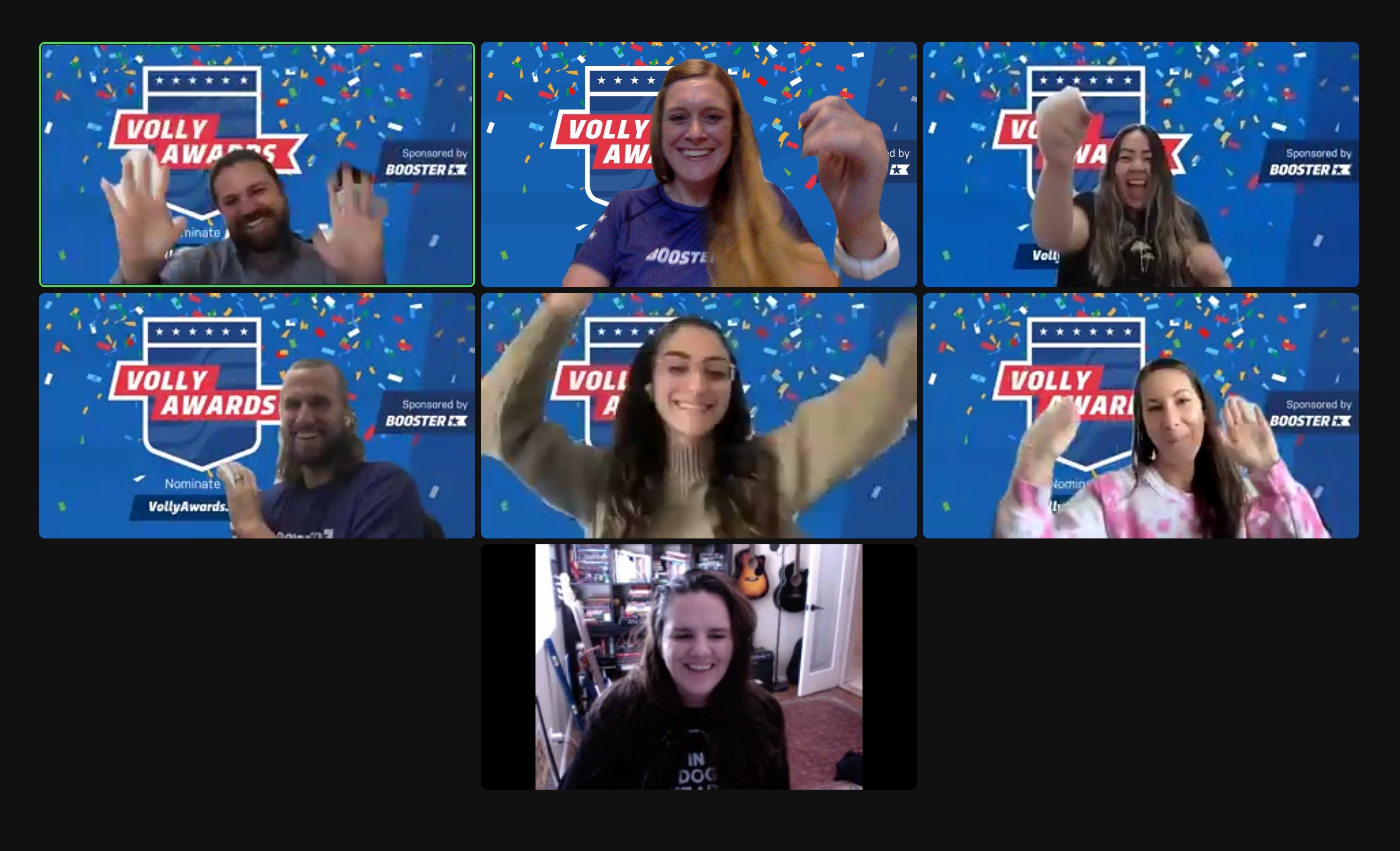 Booster Awards Sara Jarrell for Volunteer Efforts | Booster
It's been said that a parent volunteer can do it all. That's very much the case for Sara Jarrell, mother of two and president of the Parent Teacher Student Organization (PTSO) at Cheyenne Elementary in Peoria, Az. Sara was recently selected to receive Booster's Volly Award, which honors volunteers who support their schools.
As the only officer on her school's PTSO board, Sara's responsibilities range from writing checks to support the book fair and ordering spirit wear to organizing fundraisers and staffing the holiday shop. Sara shares some of her duties with her mother, Kelly Kosmas, who also volunteers at the school. In fact, her mom nominated Sara for this award!
When Sara began supporting the school, she collaborated with teachers and school administration to determine how to best support the 600 students in Kindergarten through 8th grade.
Though limited during the pandemic, she was able to help organize the book fair, kindergarten and 8th grade graduation festivities, teacher appreciation, and more. PTSO also supports "Kinder Connect," which allows incoming kindergartners to meet and greet with staff, have a snack, and learn to walk through the lunch line.
When teachers stayed late for parent-teacher conferences, the PTSO purchased catered meals for them. "I love making the teachers feel supported and appreciated," Sara said. "They work very hard."
Sara's oldest child, David, has two more years at the school, and her daughter Kelly will be in Kindergarten soon. "So I am in this for the long haul," she jokes, noting that her daughter has grown up in the school, coming with Sara when she volunteers.
As a Volly winner, Sara received a $150 Amazon Gift Card and 50 custom shirts (courtesy of Booster Spirit Wear) for any event at her school as a thank you for her contributions.
"I love volunteering," Sara said. "But I most love making my son proud. He is so happy to have me here and he appreciates that I'm helping his school."
We appreciate it too! Congratulations, Sara!
Back to All Articles