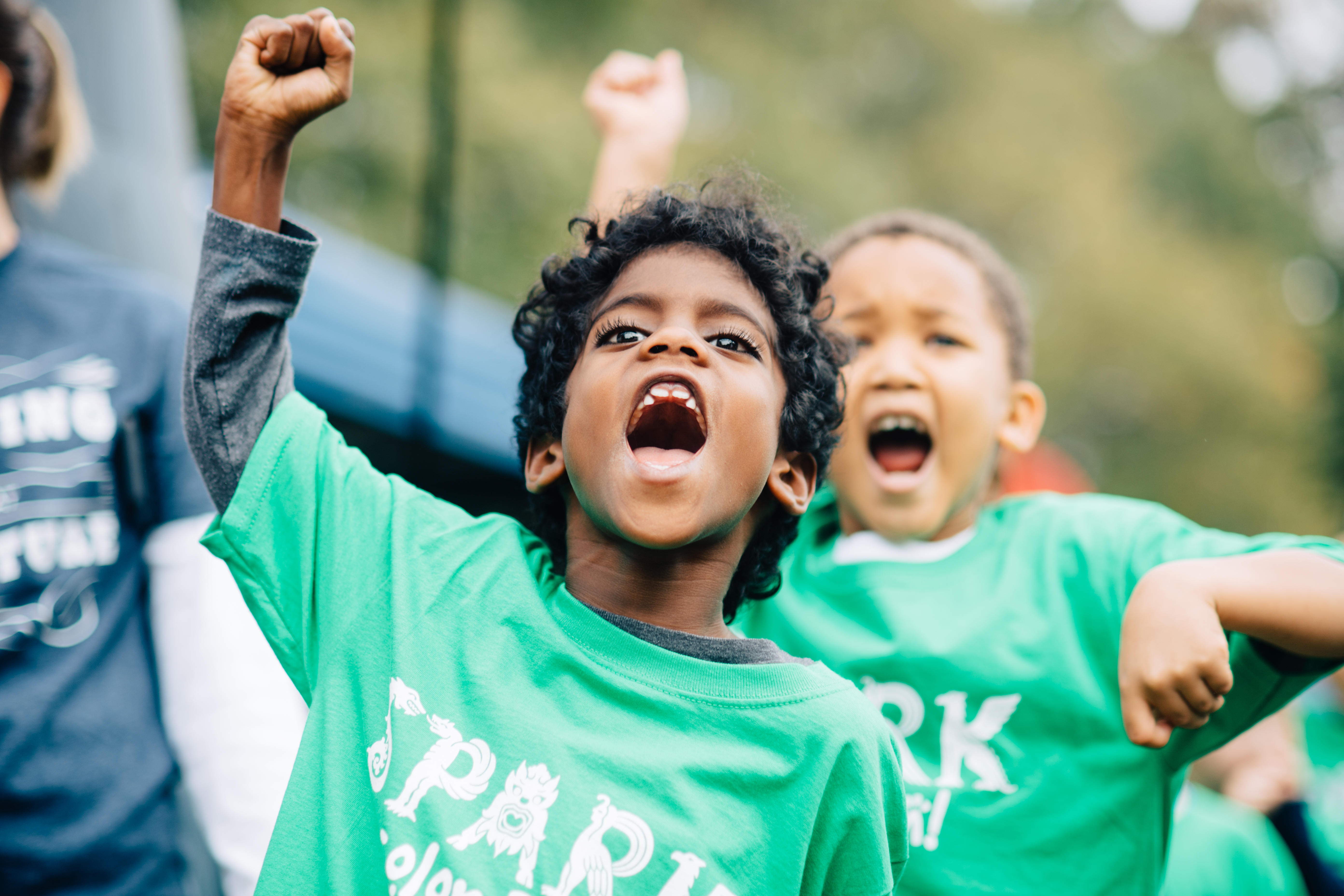 6 Ways to Maximize Fun & Profit at Your Fundraising Events | Booster
Fundraisers are key to helping schools tap into each student's full potential. Whether the school needs new software for the media center, curriculum tools for teachers, or updated playground equipment, planning and executing a successful fundraiser can make a real difference in students' lives. That's why it's important to pick the right fundraiser, plan well, and maximize your fundraising profits.
Luckily, Boosterthon knows a lot about school fundraising. With more than 20 years of experience in helping schools achieve their goals, we've learned all the tips and tricks to increase fundraising profits while keeping it fun for students and parents.
Here are six tips for maximizing fundraising profits:
Make it a game! Split the school or grades into teams who compete against each other for the most pledges raised.

Have students pick fun names for each team and allow them to dress in certain team colors each day. The group with the most pledges wins an extra prize like outdoor lunch!

Make every donation meaningful. Reward students who have the most number of pledges each day, even if it doesn't add up to the largest dollar amount.

Small pledges can add up to profits and it keeps it fun for all the students. When supporting a school, every dollar counts!

Make it share-worthy! Create a video to be posted and shared on the school's (and PTA or PTO's) social media sites. Teachers and PTA members can interview students with questions about the school, what they are fundraising to support, and why the students would benefit from a donation.

Don't forget to include a link or a way to get their pledges. Get parents in on the action by asking them to share the video on their social outlets as well.

Build a map! Post a United States map in a prominent location in the school and challenge students to get pledges from every state in the country.

Have a daily announcement of all the new states that are represented and color in those states on the map. If you have international donors, use a world map!

Bring in the community. From the community coffee shop to the local dry cleaners, businesses are usually more than willing to support their schools with donations for a good cause.

Let them know how much you need to raise and how the funds will be used. They may be interested in making a substantial donation to help offset costs! Be sure to thank them with a plaque or certificate they can display in their business or one at the school bearing their name and logo.

Businesses may also be interested in sponsoring t-shirts for the students to wear on their big fundraiser finale day. Boosterthon can help with custom school tee shirts featuring local business supporters.

Know the why! Anytime you're asking students to bring in pledges for their school, it's important to let them know the purpose of the fundraiser. How will the money be used and why is that important?

This helps the students and adults connect to the purpose of the campaign, which can drive fundraising profits. Plus, it gives children a first-hand understanding of how working with their community supports their school!
Planning a successful fundraising activity is both exciting and rewarding. If you need help, Boosterthon offers several levels of assistance, including our full-service program that requires only one volunteer from your school!
Whether you work with us or handle it on your own, by maximizing fundraising profits, you'll help your school achieve its goals -- and that's a win-win!
Back to All Articles